by PIDC
September 26, 2022
PIDC is proud to announce the fourth-round recipients of the PIDC-D'Alessio Scholarship for Urban Development. The scholarship was launched in 2019 to support graduate students at Philadelphia schools seeking to pursue a career in urban development and finance. The scholarship was created by PIDC in recognition of M. Walt D'Alessio's decades of commitment and leadership at PIDC; his many years of service to Philadelphia's business, civic, and governmental communities; and his support for people across the profession.
For the fourth year of the scholarship, we have selected University of Pennsylvania students, Emily Laurore and Stephanie Onuaja, as our scholarship winners. The recipients will each receive a $2,500 scholarship and a paid PIDC fall internship. Read on to learn more about our new scholarship recipients.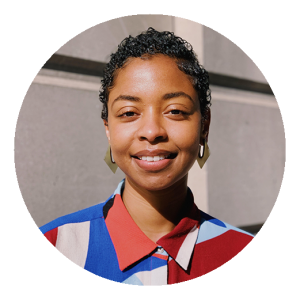 Stephanie Onuaja
she/her/hers
HOMETOWN:
Lagos, Nigeria
EDUCATION:
University of Pennsylvania, Master of City Planning (housing, community, and economic development); Oklahoma State University, Bachelor of Architecture
PIDC:
Navy Yard
"I am beyond grateful to be a recipient of the PIDC-D'Alessio Scholarship for Urban Development. This scholarship will support me in obtaining my Master of City Planning. As I enter my final year in my graduate program, I feel supported and encouraged. I am excited to learn and contribute to PIDC's mission in Philadelphia as I intern with PIDC's Navy Yard team this fall. I appreciate this invaluable experience to be part of a team empowering Philadelphia communities by creating opportunities for economic growth and stability. Thank you for this opportunity."
About Stephanie:
Stephanie was raised between Brazil and Nigeria before immigrating to the US for her undergraduate studies in architecture. She is currently a second-year Master of City Planning student at the University of Pennsylvania. She is concentrating in housing, community, and economic development and is devoted to community capacity building and resilient development. In the future, she plans to devote her career to African cities by co-developing and supporting solutions from African voices with lived experience on the continent, and dismantling systems and ideals that perpetuate the erasure of African thought and solutions.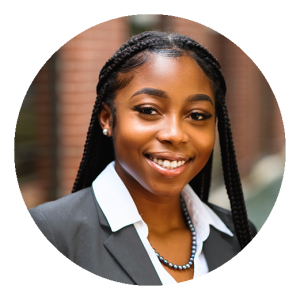 Emily Laurore
she/her/hers
HOMETOWN:
Hershey, PA
EDUCATION:
University of Pennsylvania, JD (anticipated graduation: May 2023), Spelman College, BA in political science, summa cum laude (class of 2020)
PIDC:
Legal Services
"I feel so grateful and blessed to be receiving this scholarship! This will give me exposure to urban development and finance in the ideal backdrop of Philadelphia. My parents met and married here, and I was born here, so I always want to find ways to give back. Philadelphia is a microcosm of diverse backgrounds and experiences and creates opportunities to make a difference. This scholarship allows me to engage with this diverse community meaningfully as PIDC has a hand in driving meaningful growth and creates a central network for those building businesses." 
About Emily:
Emily Laurore was born in Philadelphia and raised in the Scranton and Hershey areas. Emily graduated summa cum laude from Spelman College in 2020 where she received a bachelor's degree in political science. She is currently a third-year law student at University of Pennsylvania Carey Law School with interests primarily in real estate and healthcare policy. Emily will be working at Sidley Austin in their New York City office upon her graduation from Penn Law in 2023. Emily is a devoted daughter and sister, as well as mother to her mini goldendoodle Bailey. Emily is also a proud member of Delta Sigma Theta Sorority, Incorporated. She attributes her success to God and her Haitian upbringing. In the future, Emily hopes to use her degree to advance her community both here in the United States and in Haiti. 
2023 Scholarship Announcement
For updates on next year's scholarship opportunities, check back online here in January 2023.
READ ABOUT PAST RECIPIENTS
September 26, 2022
PIDC Announces Recipients of the 2022 PIDC-D'Alessio Scholarship for Urban Development
PIDC is proud to announce the fourth-round recipients of the PIDC-D'Alessio Scholarship for Urban Development. The scholarship was launched in 2019 to support graduate students at Philadelphia schools seeking to pursue a career in urban development and finance. The scholarship was created by PIDC in recognition of M. Walt D'Alessio's decades of commitment and leadership
Read More