by PIDC
August 23, 2021
PIDC is proud to announce the third-round recipients of the PIDC-D'Alessio Scholarship for Urban Development. The scholarship was launched in 2019 to support graduate students at Philadelphia schools seeking to pursue a career in urban development and finance. The scholarship was created by PIDC in recognition of M. Walt D'Alessio's decades of commitment and leadership at PIDC; his many years of service to Philadelphia's business, civic, and governmental communities; and his support for people across the profession.
For the third year of the scholarship, we have selected University of Pennsylvania students, Tamani A. Simmons and Julia Verbrugge, as our scholarship winners. The recipients will each receive a $2,500 scholarship and a paid PIDC fall internship. Read on to learn more about our new scholarship recipients.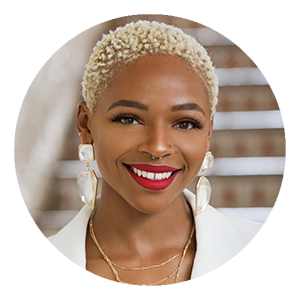 Tamani A. Simmons
Tucson, Arizona
EDUCATION:
Alabama A&M University, BS in urban planning; University of Pennsylvania, MCP in community & economic development
PIDC:
Strategy, Communications, & Partnerships
"I'm so humbled and grateful to receive this award! The PIDC-D'Alessio Scholarship for Urban Development will advance my goal of obtaining my Master of City Planning (Community and Economic Development). I'm passionate about impacting communities through engagement, economic development, advocacy, and social responsibility. Now, that may sound like a mouthful, but I know it will be worth it and honestly, I'm coming for it all–the impact, the community, and the progress. As I enter my second year of graduate school, I am excited to learn and contribute to the important work PIDC is doing."
ABOUT TAMANI: 
Although Tamani was born and raised in Tucson, AZ, she has made Alabama her home over the last five years. She graduated with her Bachelor of Science degree in urban planning from Alabama A&M University, an HBCU which she attributes to developing her passion for advancing equity in communities through engagement, development, and social responsibility for historically excluded bodies. Now, Tamani is pursuing a master's in city planning with a concentration in community and economic development. Her fortune of practice in community programming, civic engagement, inclusion, and experience advocating for transformation in corporate behavior has led Tamani to where she is today. In the future, her goal is to use her degree and experience for advancement of her community. At the University of Pennsylvania, Tamani also serves as the president of the Black Graduate and Professional Student Association and takes pride in being an adventure seeker, breakfast aficionado, and sports enthusiast.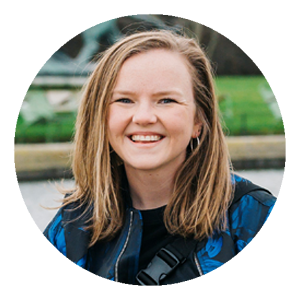 Julia Verbrugge
Basking Ridge, NJ
EDUCATION:
University of Pennsylvania, Master of City Planning; Brown University, BA in urban studies and economics
PIDC:
Real Estate Services
"I believe that a just and equitable recovery from COVID-19 can happen only if we build a "better normal", breaking down long-standing structural inequities and investing in community-led programs. As an intern this summer, I've had the opportunity to help advance PIDC's mission of bringing inclusive growth to every corner of Philadelphia. I am honored to receive a scholarship from an organization that prioritizes equity in its work and I appreciate the support as I continue my studies."
ABOUT JULIA:
Julia is a second-year Master of City Planning student at the University of Pennsylvania Weitzman School of Design. She is studying community and economic development with a focus on equitable development and community ownership of real estate. After graduating from Brown University in 2015 with a BA in economics and urban studies, she spent five years in San Francisco working in real estate, urban development, and transit reform. For the past year, she's conducted research on emergency rental assistance programs as a research fellow at the Housing Initiative at Penn. When she's not pondering ways to better support small businesses or rethinking traditional economic development strategies, she's biking around Philly and drinking coffee.
For updates on next year's scholarship opportunities, check back online here in January 2022.
---
READ ABOUT PAST RECIPIENTS
September 18, 2023
PIDC Announces Recipients of the 2023 PIDC-D'Alessio Scholarship for Urban Development
PIDC is proud to announce the fifth-round recipients of the PIDC-D'Alessio Scholarship for Urban Development. The scholarship was launched in 2019 to support graduate students at Philadelphia schools seeking to pursue a career in urban development and finance. The scholarship was created by PIDC in recognition of M. Walt D'Alessio's decades of commitment and leadership
Read More