by PIDC
September 18, 2023
PIDC is proud to announce the fifth-round recipients of the PIDC-D'Alessio Scholarship for Urban Development. The scholarship was launched in 2019 to support graduate students at Philadelphia schools seeking to pursue a career in urban development and finance. The scholarship was created by PIDC in recognition of M. Walt D'Alessio's decades of commitment and leadership at PIDC; his many years of service to Philadelphia's business, civic, and governmental communities; and his support for people across the profession.
For the fifth year of the scholarship, we have selected University of Pennsylvania students, Mimi Tran and Yueqi Tiffany Luo, as our scholarship winners. Scholarship recipients will each receive a $2,500 scholarship and a paid PIDC fall internship. Read on to learn more about our new scholarship recipients.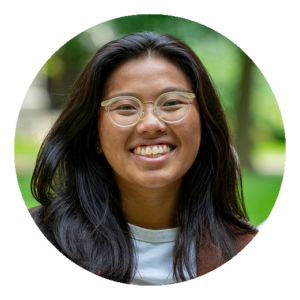 Mimi Tran
she/they
Hometown: Fairhope, Alabama
Education: University of Pennsylvania, Master of City & Regional Planning (land use and environmental planning concentration), May 2024; Haverford College, bachelor's in growth and structure of cities, May 2023
"I am so grateful and honored to be a recipient of PIDC's scholarship! This award will help me further my education in obtaining a Master of City and Regional Planning degree while gaining hands-on experience. I am excited to not only learn from, but participate in PIDC's community- and equity-centered work, especially in bringing practical and economical climate solutions to Philadelphians. I am looking forward to being a part of PIDC's team and working towards a more accessible, equitable, and resilient city. Thank you to PIDC for this opportunity!"
---
About Mimi
Mimi Tran was born in Fairhope, Alabama, a coastal town on the Gulf of Mexico. Raised in a family of Thai and Vietnamese immigrants, the resilience of home against natural and manmade disasters deeply resonates with them. They graduated from Haverford College with a bachelor's degree in growth and structure of cities and a minor in environmental studies. Currently, they are a second-year Master's of City and Regional Planning student at the University of Pennsylvania's Weitzman School of Design. In the future, Mimi hopes to work in climate action planning in the Southeast US, combining the perspectives and ideas that Philadelphia has taught them with their love and knowledge of the south.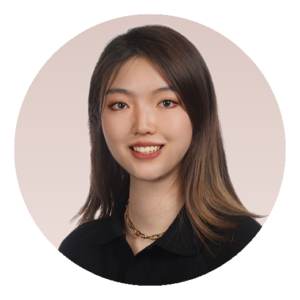 Yueqi Tiffany Luo
She/Her/Hers
Hometown: Nanchang, China
Education: University of Pennsylvania, Master of City Planning, 2024
"I'm so honored to receive this scholarship. It is a significant step forward in advancing my career and personal life. As I'm entering the final year of my graduate school, I'm dedicated to building sustainable communities by addressing climate adaptation strategies, urban tech solutions, and inclusiveness for underrepresented neighborhoods in Philadelphia."
---
About Yueqi
Yueqi Tiffany Luo is a Master of City Planning student at the University of Pennsylvania with a concentration in smart cities. She is also pursuing a certificate in GIS and spatial analysis. As an aspiring planner, she aims to use data analysis and modeling tools to innovate planning solutions and urban infrastructures and connect people with a resilient and sustainable environment. After completing her bachelor's degree in urban and environmental planning with a minor in global sustainability at the University of Virginia, she became interested in climate adaptation planning and smart cities. She has worked with renowned international offices to build climate resilience master plans, wildfire and flood predictive models, energy and waste management analysis, and transit-oriented development projects across the country. She is passionate in creating livable, equitable, and sustainable cities that not only function well but also inspire and uplift those who call them home.
---
SCHOLARSHIP INFO
Learn more about PIDC's scholarship opportunities. Check back for the 2024 application, which will open in late January 2024.
READ ABOUT PAST RECIPIENTS
September 18, 2023
PIDC Announces Recipients of the 2023 PIDC-D'Alessio Scholarship for Urban Development
PIDC is proud to announce the fifth-round recipients of the PIDC-D'Alessio Scholarship for Urban Development. The scholarship was launched in 2019 to support graduate students at Philadelphia schools seeking to pursue a career in urban development and finance. The scholarship was created by PIDC in recognition of M. Walt D'Alessio's decades of commitment and leadership
Read More