by PIDC
March 18, 2023
March 10, 2023 marks three years since Philadelphia confirmed its first case of COVID-19. Philadelphians and people around the globe faced an unprecedented situation with devastating impacts on our health and our economy.
We at PIDC have been on the front line of the economic side of this crisis, acting with urgency and empathy to respond to the pressing needs and concerns of Philadelphia's small business owners. We created new programs, partnerships, and initiatives to support the city's growing needs, and our COVID-19 recovery strategies put our community's health, safety, and prosperity at the forefront.
As we mark this three-year milestone, here's a look back on a few of the ways the entire PIDC team responded to the pandemic, notable milestones, and how we're continuing to assist businesses, nonprofits, partners, and communities during this time of economic recovery.
2020-2022 Highlights
---
Developed a Strategic Plan
When the pandemic began, we retooled our strategic plan to focus on relief and recovery efforts. We adapted three core strategies to meet Philadelphia's needs to drive an equitable economic recovery:
1. RESPOND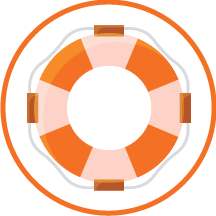 2. RESTART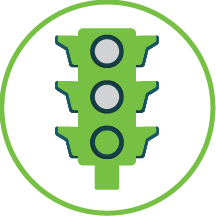 3. RECHARGE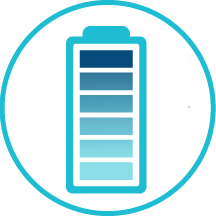 4. REIMAGINE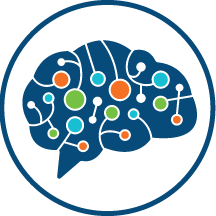 Working in partnership with the City of Philadelphia's Department of Commerce, the Chamber of Commerce for Greater Philadelphia, and Philadelphia Works, we also jointly identified a four-part framework to drive an equitable economic recovery in Philadelphia:
Support Growth & Resilience of Businesses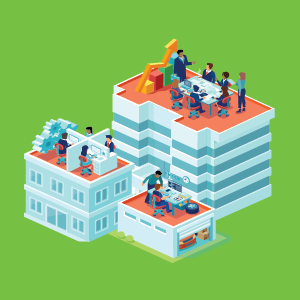 Invest in High-impact Community Revitalization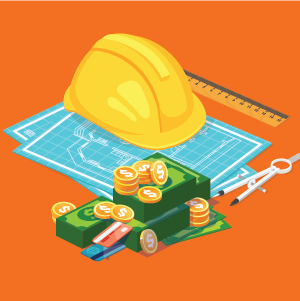 Catalyze Opportunities for Inclusive Growth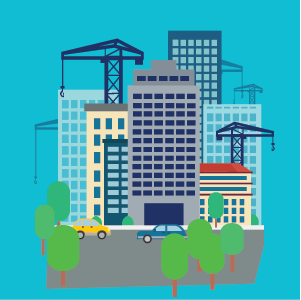 This framework has guided our efforts as we've worked to support local businesses in the three years since.
Became an Information Source on COVID-19's Effects on the Business Community
PIDC launched a website specifically for helpful business resources during the pandemic. With frequently updated content available in 10 languages, this website included a list of funding resources for small businesses and nonprofits, City updates and alerts, public health notifications, and general business support information.
PIDC also regularly promoted new funding resources and opportunities to keep business owners and nonprofit leaders informed on available local, state, and federal funding sources to stay afloat.
Enhanced Business Support Services
We expanded our business support services — educational workshops, one-on-one counseling, and networking events — designed to support business growth. In March 2020, all in-person services transitioned to a virtual environment as we continued to connect Philadelphia's small business community to trusted knowledge and resources. Since then, PIDC has hosted more than 100 Business Builder Workshops with nearly 5,000 attendees. Topics included navigating legal matters as a business owner, managing business impacts and responses to COVID-19, managing cash flow, building credit, accessing financial resources, and maintaining emotional well-being during the pandemic and civil unrest. To deliver these workshops, we partnered with various local, regional, and national organizations.
Moreover, PIDC kicked off a series of workshops in Spanish as part of our strategy to assist Spanish-speaking entrepreneurs, one of the fastest growing business groups in Philadelphia. Business Builder Workshops en Español address a variety of business topics led by Hispanic and Latino(a) professionals.
Continued Business Lending
We were incredibly proud to launch many innovative programs to support entrepreneurs and small business owners across Philadelphia and the many people who rely on these employers for their livelihood during this unprecedented crisis. Here are a few new initiatives we temporarily put in place to support the growth and resilience of businesses during the pandemic.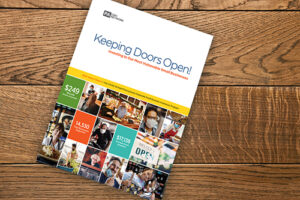 In March 2020, the City of Philadelphia and PIDC launched the Philadelphia COVID-19 Small Business Relief Fund as a tiered grant and loan program designed to support Philadelphia small businesses that make under $5M in annual revenue to help maintain payroll obligations and preserve jobs.
In July 2020, PIDC launched the Restart PHL Loan program designed to provide flexible low-cost capital to small businesses with less than $5M in revenue as they re-imagined, pivoted, and sustained their businesses during the COVID-19 pandemic. This program provides financial support for costs associated with improved business resilience or growth, including working capital, fit-up, inventory, technology, mobilization, re-hiring, and employee training.
The 2020 state budget included $2.6 billion in federal stimulus funds through the Coronavirus Aid, Relief, and Economic Security Act (CARES). Within this allocation, the Department of Community and Economic Development (DCED) was allocated $225M for COVID-19 relief to small businesses through distribution to Community Development Financial Institutions (CDFIs) in the PA CDFI Network, including PIDC Community Capital. The COVID-19 Relief Pennsylvania Statewide Small Business Assistance Program provided grants ranging from $5,000 to $50,000 to small businesses that have been economically impacted by COVID-19. These businesses are at least 51%-owned and operated by Black, Hispanic, Native American, Asian American, or Pacific Islander individuals who have traditionally been discriminated against and disadvantaged when seeking financial services and financial products.
In January 2021, the Philadelphia Department of Commerce partnered with PIDC to administer the Philadelphia COVID-19 Restaurant and Gym Relief Program (RGRP). The program was designed to provide financial relief to small businesses located in Philadelphia that have been among the most adversely affected by the pandemic-related restrictions enacted in November 2020. Eligible businesses were restaurants with indoor dining, gyms, and businesses whose primary activity is indoor exercise. Grant awards were up to $15,000 per business.
The Pennsylvania COVID-19 Hospitality Industry Recovery Program (CHIRP) is the $145M Statewide fund created by the Commonwealth of Pennsylvania to alleviate revenue losses and pay eligible operating expenses for certain businesses in the hospitality industry severely impacted by the COVID-19 pandemic. Philadelphia County received approximately $17M in funding to provide grants to eligible businesses through this program. Grants were available in the range from $5,000—$50,000. PIDC administered this program for businesses located in Philadelphia in partnership with the Philadelphia Department of Commerce.
Here are a few other ways we invested in Philadelphia's businesses of all sizes and sectors over the past three years.
2020
$589.4M in financing
$41.8M COVID-19 relief grants and loans
100% of Philadelphia's zip codes received investments
2021
$725.5M in financing
$32.7M in over 1,900 Covid-19 relief grants & loans
100% zip codes received investments
2022
We deployed $8M in 76 Restart PHL Loans with 0% interest to small businesses and 60% of the loans went to BIPOC-owned businesses
---
Landed Transformative Real Estate Deals
Every day, PIDC works to transition underutilized assets into productive use, bringing new life to major areas of the city in transition, and in turn, creating jobs, and developing the next generation of job-creating real estate. It has been an active three-year period for commercial and industrial land sales and initiatives as PIDC continued to position land for development. Here are just a few highlights.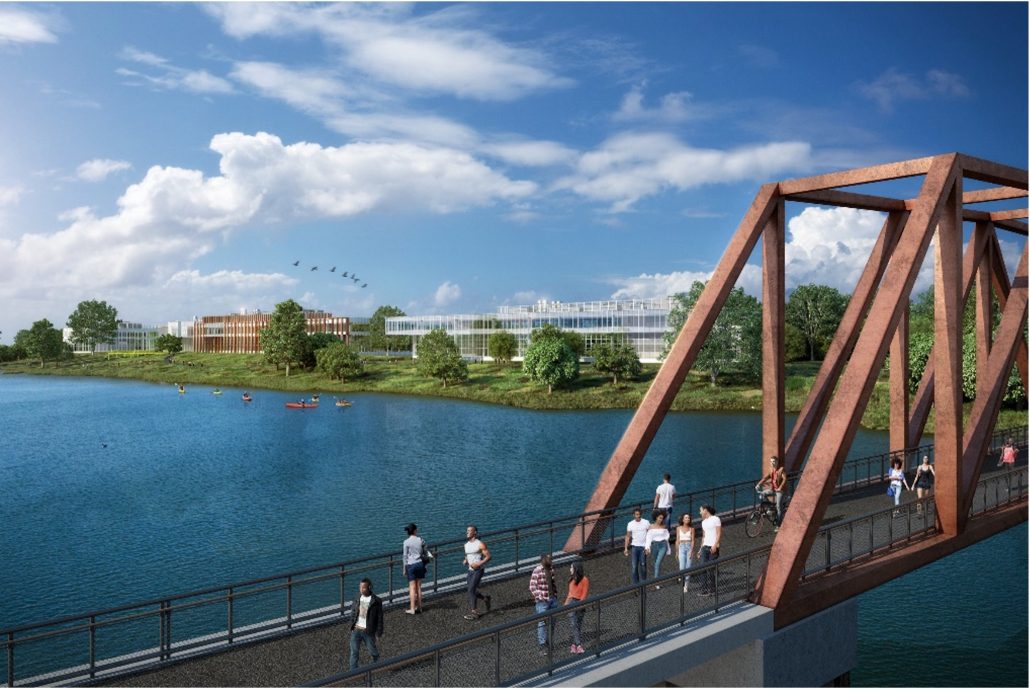 2020
23.4 acres of land sold city-wide.
Construction was completed for the First Independence Logistics Center at 2021 Woodhaven Road. It is the third Class "A" distribution and logistics facility to deliver on a speculative basis in the last 30 years.
PIDC closed on the sale of 9450-70 Ashton Road to Crow Holdings Industrial (CHI). CHI assembled a 24-acre site at the corner of Grant Avenue and Ashton Road and received approvals for the construction of a 110,000-square-foot logistics facility. The facility was developed to house an Amazon last-mile distribution center.
2021
40 acres of land sold city-wide.
In November 2021, PIDC client and Missouri-based real estate development firm, NorthPoint Development, held a groundbreaking ceremony for Philadelphia Gas Works' (PGW) North Operations Center in Northeast Philadelphia.
PIDC selected Colliers International and Little Giant Creative through a competitive request for proposals (RFP) process to assist with the marketing process for the Bartram's North and South sites.
In October 2021, PIDC partnered with SEPTA, various City departments, and community groups to host a clean-up day for the Grays Avenue Corridor in Southwest Philadelphia. The corridor is the site of a year-long Complete Streets Concepts & Design Project (Complete Streets Project), led by SEPTA and supported by funding from a Helping Obtain Prosperity for Everyone (HOPE) Grant and PIDC.
Investments in open space trails connected the Pennovation Center to the Schuylkill River with dedicated public access and riverside amenities, according to the Pennovation Works framework plan, which aligns with PIDC's vision to revitalize the Lower Schuylkill River district into a regional Innovation District.
In April 2021, the Urban Land Institute (ULI) Philadelphia released its Technical Assistance Panel (TAP) Report, summarizing recommendations to encourage investment in biotech manufacturing in the Lower Schuylkill Industrial District in Southwest Philadelphia.
2022
Throughout 2022, PIDC advanced new industrial, commercial, life sciences, and mixed-use development projects in the Lower Schuylkill, Northeast Philadelphia, Eastwick, Center City, and South Philadelphia that will drive new jobs and bring vacant sites to life.
PIDC gathered a diverse group of individuals to provide feedback for the Philadelphia Industrial Market & Land Use Strategy Study & Report, which consists of comprehensive insight on the current conditions and anticipated future trends of Philadelphia's industrial environment. PIDC, in partnership with the Philadelphia City Planning Commission and the Philadelphia Department of Commerce, is deep in collaboration with the consultant team, led by Interface Studio, on the innovative study and report, which will play a major part in developments in the city for the next decade or more.
---
Continued Building Out the Navy Yard
At the Navy Yard, owned and managed by PIDC, these past three years were big for development, placemaking, and investment. Here are a few reasons why.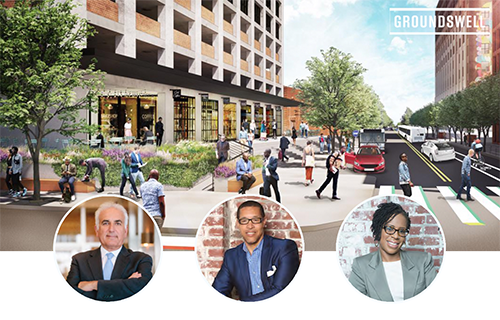 2020
In July 2020, after a year-long competitive process that attracted more than 35 development teams from across the country, we announced the selection of a team comprised of Ensemble Real Estate Investments and Mosaic Development Partners as our development partners for 109 acres in the Navy Yard. The next phase of development will further establish the Navy Yard as a vibrant and inclusive mixed-use community, offering world-class life science manufacturing, R&D, and office space, as well as hotels, retail space, makerspace, and for the first time — residential units.
In November 2020, to uplift and engage the public during the pandemic, the Navy Yard launched another outdoor artwork installation in partnership with Group X — Mystery Island and the Marvelous Occurrence of Spontaneous Art (M.I.M.O.S.A.) — a collection of six temporary works of public art created by a diverse group of individual artists that played with the built environment of Philadelphia's former League Island.
PIDC launched its collaborative professional development program with the West Philadelphia Skills Initiative (WPSI) in summer 2020 to train Philadelphia residents for permanent, full-time, quality-wage careers at the Navy Yard. This workforce program trains and connects Philadelphians to roles with Navy Yard employers seeking talent and builds upon and expands the successful and proven WPSI professional development model.
2021
2022
The Navy Yard hosted groundbreakings for two life sciences buildings.
The Navy Yard Workforce Skills Initiative (NYSI) hosted six workforce training cohorts and connected 93 participants with four Navy Yard employers – Philly Shipyard, Tasty Baking Company, Iovance Biotherapeutics, Jefferson Health.
PIDC received the Industry Innovation/Corporate Sustainability Award, which honors environmental excellence, leadership, and accomplishment, from the Pennsylvania Environmental Council for more than twenty years of leadership in redeveloping a former military shipyard into a mixed-use campus with a focus on sustainable development.
In June 2022, PIDC and Group X, a group of Philadelphia-based artists, curators, and organizers whose members are anonymous, unveiled their latest and first permanent public art project at the Navy Yard: Alpha Sacred Beings (The Origin of Creation) by lead artist, Marianela Fuentes, whose previous works in her Sacred Beings series have roots with the Huichol or Wixárika indigenous people of Mexico. This piece is a permanent monument symbolizing a bridge between two Indigenous Nations.
In March 2022, Ensemble/Mosaic and Oxford Properties Group ("Oxford"), a leading global real estate investor, asset manager, and business builder, broke ground on 1201 Normandy Place, a speculative 137,000 square foot R & D lab building at the Navy Yard. The project represents the first new development initiated as part of Ensemble/Mosaic and Oxford's recently executed strategic partnership.
---
Fostered Partnerships
PIDC coordinated closely with valued partners at the city, state, and federal levels to identify, deploy, and advocate for resources that Philadelphia will need during the relief and recovery phases to address funding gaps for equitability. We also partnered with many organizations to host Business Builder Workshops to provide critical knowledge for business growth.
Some of our many partners in these efforts included The Pennsylvania CDFI Network, Lendistry, Reinvestment Fund, Women's Opportunities Resource Center (WORC), Greater Philadelphia Cultural Alliance, The Enterprise Center, VestedIn, Power Up Your Business – Community College of Philadelphia, Comcast RISE, JMAR Insurance & Contract Support Systems, Goldman Sachs Personal Financial Management, United Way of Greater Philadelphia and Southern New Jersey (UWGPSNJ), Community First Fund, 1863 Ventures, The Federal Reserve Bank of Kansas City, GG CPA Services, El Centro, City of Philadelphia, SBA Eastern Pennsylvania District Office, Vedere Consulting Group, National Association of Women Business Owners (NAWBO), Surety Bond Associates, Goldman Sachs 10,000 Small Businesses, Business Resource and Innovation Center of the Free Library of Philadelphia, Greenline Access Capital, Scattergood Foundation, Spectrum Health Services, and more.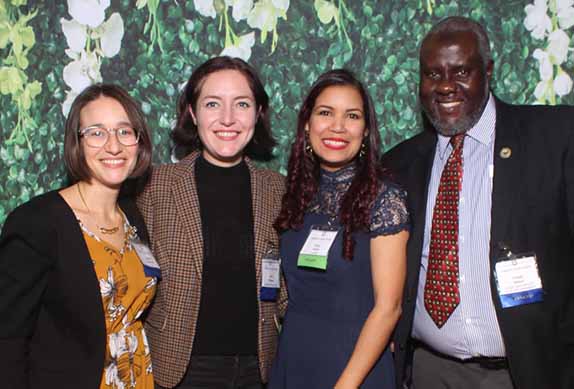 ---
Told Incredible Stories of Resilience
We highlighted stories from our diverse partners and clients through our PIDC newsletters and website, Navy Yard website, and social media platforms.
In addition, PIDC partnered with additional media outlets to tell our clients' stories. In 2021, we partnered with Ben Franklin Technology Partners to support Technical.ly's 10-part series on Black and Hispanic/Latinx entrepreneurs in Philadelphia. This 10-part series highlighted Black and Hispanic/Latinx entrepreneurs in Philadelphia, including the inequities these founders face so they can be addressed. The series, which featured a few PIDC clients, also explored what resources exist to support the growth of Black-owned and Hispanic/Latinx-owned businesses. We also teamed up with Shoppe Black, an online platform that connects Black-owned businesses with the customers, partners, and resources needed to succeed. In 2022, Shoppe Black interviewed PIDC clients Donna Allie of Team Clean and Kariema Milligan of Milligan Group LLC about their entrepreneurial journey and business growth.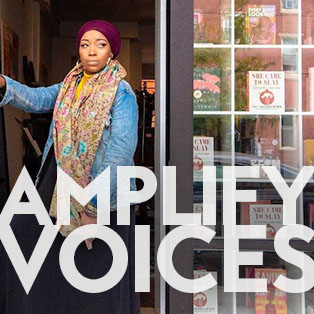 ---
Awarded Student Scholarships
Since 2020, PIDC has awarded a total of $15,000 in scholarships and six paid internships to graduate students pursuing their education during the time of the pandemic. The PIDC- D'Alessio Scholarship for Urban Development supports graduate students pursuing a career in urban studies, economics, law, public administration, real estate, regional and/or city planning, and urban planning and design. This year, PIDC will award up to two scholarships of up to $2,500 each along with a paid internship offer for fall 2023. More details and an application can be found on our website.
September 18, 2023
PIDC Announces Recipients of the 2023 PIDC-D'Alessio Scholarship for Urban Development
PIDC is proud to announce the fifth-round recipients of the PIDC-D'Alessio Scholarship for Urban Development. The scholarship was launched in 2019 to support graduate students at Philadelphia schools seeking to pursue a career in urban development and finance. The scholarship was created by PIDC in recognition of M. Walt D'Alessio's decades of commitment and leadership
Read More
---
Moving Forward
The PIDC staff continues to work every day to serve our clients, partners, and community. Our team is working diligently to generate more equitable resources, investments, and quality jobs that will address many of the long-term social, environmental, and economic challenges that residents of Philadelphia face.
We will drive transformative growth for Philadelphians with a human-centered approach by directing our financial and real estate services, knowledge, and networks toward creating a vibrant and sustainable Philadelphia. Below are a couple of ways we intend to accomplish this.
PIDC's New Theory of Change
With a strong foundation and 60+ year track record, in 2022, PIDC identified the need to build upon the organization's recent strategic planning and execution efforts and develop a Theory of Change. A theory of change is a critical foundation that informs strategic growth, determines resource allocation, and helps internal teams, partners, and key stakeholders understand the path forward. Our Theory of Change guides PIDC's mission of driving growth to every corner of Philadelphia with specific strategies and actions.
To develop this Theory of Change, we started with three intersecting lenses of racial equity, future of work, and resilience and sustainability. In this context, lenses are principles that inform the world view or perspective of an organization. These lenses highlight the complexity of Philadelphia's and PIDC's challenges and opportunities, the need for multi-disciplinary approaches to economic development, and to promote systemic change.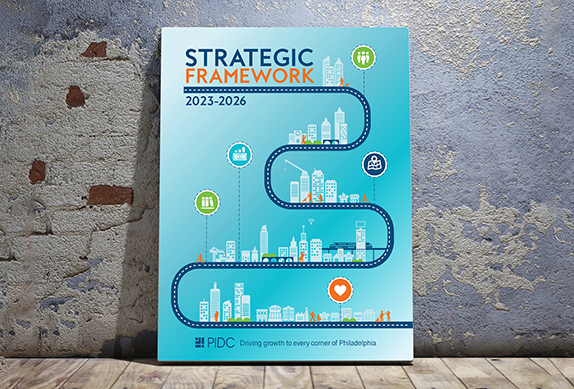 PIDC's New Strategic Framework
The Theory of Change builds the basis for PIDC's new strategic framework. The PIDC Strategic Framework is intended to serve as a roadmap for PIDC to achieve its mission and strive toward a more inclusive, equitable, and sustainable Philadelphia where all residents benefit from economic development and a growing global economy.
The Framework provides PIDC with an organization-wide strategy throughout all departments and activities. It is specific to PIDC's unique capabilities and opportunities to deliver on its mission over the next three years, 2023 – 2026. The Framework also serves as a guide for PIDC's annual business planning, which is the tactical element of how teams and individuals will work to achieve these broader objectives each year.