by PIDC
December 15, 2021
If you're looking for the perfect gift this holiday season, we are highlighting a variety of our client businesses that offer unique gifts for your needs. Plus, we've gathered a few holiday guides and events that are hosted by some of our incredible PIDC clients and partners. As you consider your options for shopping and holiday outings with your loved ones, we encourage you to support these local businesses and initiatives.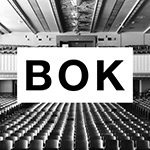 Bok is an old school turned workplace full of makers, nonprofits, small businesses, and artists at Bok. Shop, eat, and attend special holiday events at Bok this holiday season.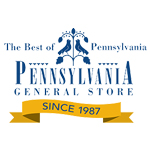 Pennsylvania General Store in Reading Terminal Market sells foods, Dutch crafts, souvenirs and more.

Explore gourmet gifts, classic favorites, cheese wheels, meats, Italian treats, and more packaged up offerings in Di Bruno Bros holiday central sale.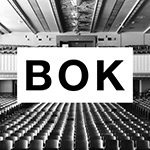 The oldest candy store in the U.S, Shane Confectionery, is now open for in-store shopping. The store sells bean-to-bar chocolate and candies made on-site, using local & traceable ingredients.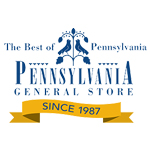 Stop by Reading Terminal Market this holiday season for fresh local produce, meats, poultry, seafood, cheeses, baked goods, and confections. Branded merchandise, gift cards, and a curated goodie box are also available for purchase online.
SHOP MORE PIDC CLIENT BUSINESSES
---
November 21, 2023
SHOP PHL: Support Local
As we gear up for the busy holiday shopping season, PIDC clients across the city have unique foods, beverages, and services available to support your every need. Also, on Saturday, November 25, commercial corridors across the city are participating in the annual Small Business Saturday. Come out and shop at your favorite local small businesses—or
Read More
PARTNERS' HOLIDAY GIFT GUIDES + POP-UP MARKETS
---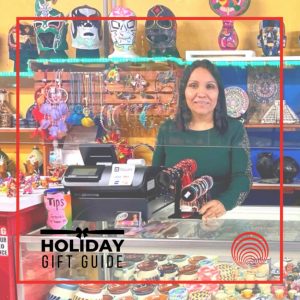 Greater Philadelphia Hispanic Chamber of Commerce is showcasing giftable offerings from its member businesses. Shop products/services to support the local Latino(a) community.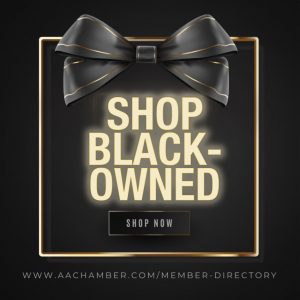 The African American Chamber of Commerce – PA, NJ, DE has a listing of local Black-owned businesses in its member directory to support with a variety of shopping options for gift ideas, including goods and services.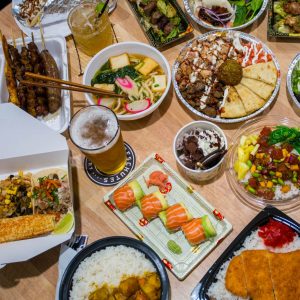 If you're looking for a nice place to eat or buy a gift card to treat someone to their favorite cuisine, check out Asian Eats, an initiative by the Asian American Chamber of Commerce of Greater Philadelphia. Asian Eats features a detailed directory highlighting Asian American and Pacific Islander owned and operated restaurants with take-out and/or delivery options.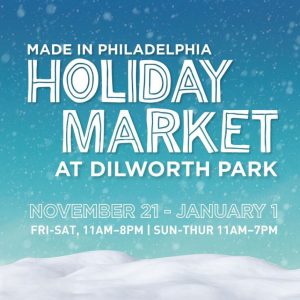 Stop by the west side of City Hall to celebrate the holiday season with local vendors. This year's Holiday Market will again feature a large variety of local artisans, designers, crafters, and jewelers offering their unique, holiday-inspired handmade goods and gifts.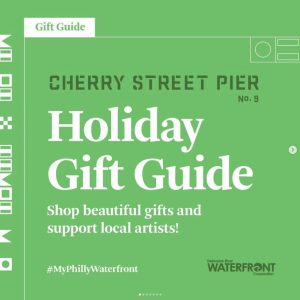 Cherry Street Pier Gift Guide highlights local creatives who sell specialty items.
NEIGHBORHOOD SHOPPING + EVENTS
---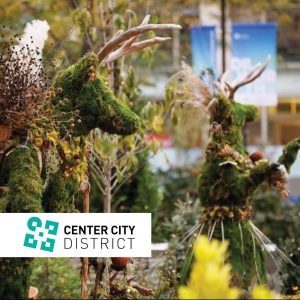 Holiday traditions continue in Center City. Check out attractions like the Macy's Light Show and The Nutcracker. Shop for one of a kind hand-crafted gifts at the pop up markets or one of Center City's chic boutiques.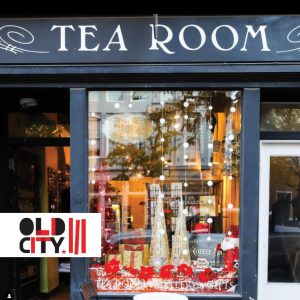 Celebrate the season in America's most historic square mile with Historic Holidays in Old City – in person and online! Enjoy events, attractions, shopping deals, and dining around the neighborhood.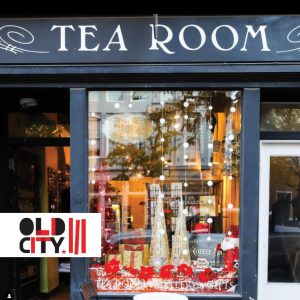 Baltimore Avenue between 40th & 50th streets has stores for a variety of needs, including houseware, stationery supplies, novelty gifts, and more. Also, according to 6abc, a 14-block stretch of Lancaster Avenue from 34th to 48th streets in West Philadelphia is a growing destination for shopping, gifts, and fashion. Stop in West Philadelphia to support local entrepreneurs and makers.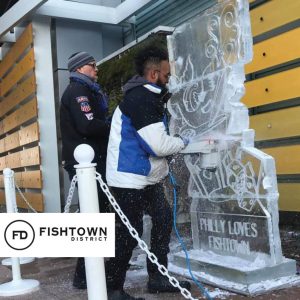 Whether you're looking for a salon, gym, restaurants, home décor, or entertainment you may find it in Fishtown through the Fishtown District Business Directory.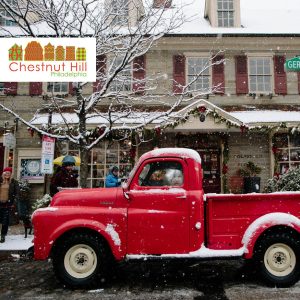 During Holidays on the Hill, visitors can immerse themselves in the spirit of the season by strolling through Philadelphia's Urban Village, enjoying the sounds of music, taking a ride on a horse-drawn carriage along cobblestone streets, and taking advantage of late-night shopping hours.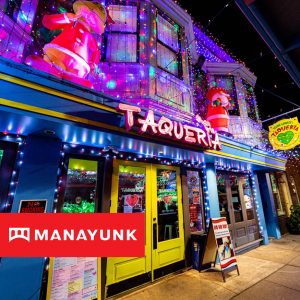 Main Street in Manayunk has more than 150 small locally owned businesses to stop by for shopping and dining. Plus, visitors can check out holiday events and take a tour of the holiday light displays on the Jolly Trolley rides which run on Thursdays throughout the month.