by PIDC
May 24, 2021

Working in partnership with the City of Philadelphia Department of Commerce, the Chamber of Commerce for Greater Philadelphia, and Philadelphia Works, we have jointly identified four phases of work to drive an equitable economic recovery in Philadelphia:
1. RESPOND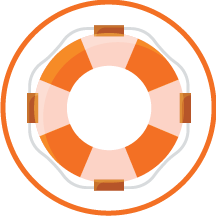 2. RESTART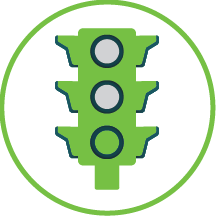 3. RECHARGE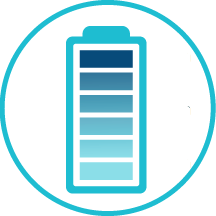 4. REIMAGINE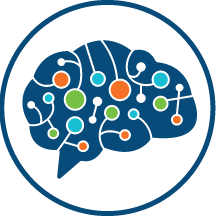 In July 2020, we announced our full recovery plan, detailing each phase in the blog, Racism, Equality, & Restarting our Economy.
The second phase, PIDC's RESTART Action Plan, focuses on how we are adapting the following three core strategies to meet Philadelphia's needs to drive an equitable economic recovery and "reopen with care" at this critical time:
Support Growth & Resilience of Businesses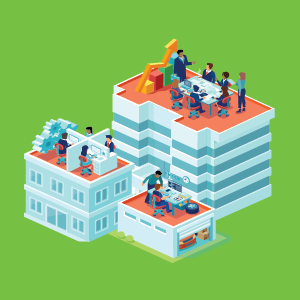 Invest in High-impact Community Revitalization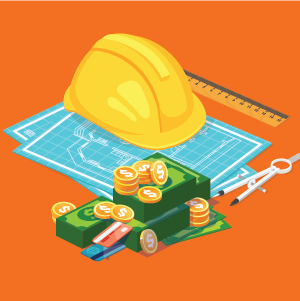 Catalyze Opportunities for Inclusive Growth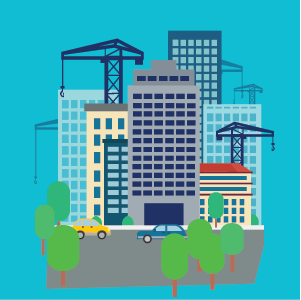 Throughout the year, we are keeping you updated on progress toward our RESTART Action Plan by highlighting various examples of what we have done, so far, to support our strategies.
2020 Updates
In case you missed it, in August, we shared an update on how we are catalyzing opportunities for inclusive growth with the announcement that PIDC selected a team comprised of Ensemble Real Estate Investments and Mosaic Development Partners as its development partners for 109 acres of the Navy Yard. In September, we announced new developments around PIDC events, funding, and collaborations with partners to support growth & resilience of businesses. We shared updates around logistics and distribution in November. We concluded 2020 with an update on New Markets Tax Credits projects in December.
2021 Updates
In January, we provided an update on the Restart PHL Loan Fund — a program that provides flexible low-cost capital to small businesses with less than $5M in revenue for costs associated with improved business resilience or growth. Plus, we discussed a few of the various organizations we partnered with to deliver funding relief to businesses that needed it most.
Our RESTART Action Plan identified a specific goal to move forward with strategic infrastructure initiatives, including energy and smart technologies, that will continue to position the Navy Yard and Philadelphia at the forefront of innovation. Below is more detail on actions we've taken to support this objective of our RESTART Action Plan.
---

PIDC Awards Dominion Energy the Electric Utility Operations & Maintenance Contract for the Philadelphia Navy Yard
This month, PIDC announced the award for a 10-year electric utility Operations and Maintenance (O&M) services contract to Dominion Energy for the Navy Yard following a highly competitive solicitation process. This contract will go into effect on November 1, 2021 following a transition period. After a thorough review of proposals that met the Request for Proposals (RFP) criteria, Dominion Energy was selected for its strong financials and industry relevance including an extensive background and knowledge with privatized military utility installations similar to the Navy Yard electric utility grid.
Dominion Energy offers comprehensive O&M and business management expertise backed by 100+ years' experience as one of the nation's largest regulated utility companies, serving more than 3.2 million electric customers. A key component to Dominion Energy's winning bid was fulfilling the strong, specific commitments to not only subcontract with local Philadelphia businesses and disadvantaged businesses in the conduct of its work, but also to improve the overall capacity of those local and disadvantaged businesses through their work. Dominion Energy will be working closely with the City of Philadelphia's Office of Economic Opportunity to implement a robust Economic Opportunity Plan to achieve an average of 40% of minority- and women-owned business enterprises for major repairs and planned capital projects over the 10-year contract period
---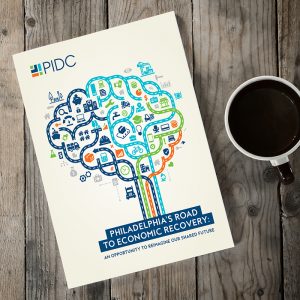 READ THE FULL ACTION PLAN
Check out our RESTART Action Plan for more details on how we will continue to respond to the needs of our community. We welcome new ideas and opportunities for partnership.
---
READ MORE ABOUT PHILADELPHIA'S BROADER PLAN FOR INCLUSIVE ECONOMIC RECOVERY
May 24, 2021
The Navy Yard Selects Dominion Energy for the Electric Utility Operations & Maintenance Contract
Working in partnership with the City of Philadelphia Department of Commerce, the Chamber of Commerce for Greater Philadelphia, and Philadelphia Works, we have jointly identified four phases of work to drive an equitable economic recovery in Philadelphia: 1. RESPOND 2. RESTART 3. RECHARGE 4. REIMAGINE In July 2020, we announced our full recovery plan, detailing
Read More