by PIDC
March 17, 2023
PIDC partner and business organization Greater Northeast Philadelphia Chamber of Commerce (GNPCC) is dedicated to the success of professionals, business members, and the free enterprise system. GNPCC works toward representing the Greater Northeast Philadelphia business community with a single voice that strengthens the engagement among all industries to achieve a common goal – to serve the region positively. The GNPCC leads regional businesses and communities by establishing relationships to create competitive advantages for sustainable economic development, providing advocacy by representing its members in city and state political affairs, and connecting leaders by developing a coalition to execute the community's vision.
PIDC interviewed Pamela Henshall, GNPCC president, on the chamber's impact after celebrating its 100th year of serving the Northeast Philadelphia business community. Here's what she had to say.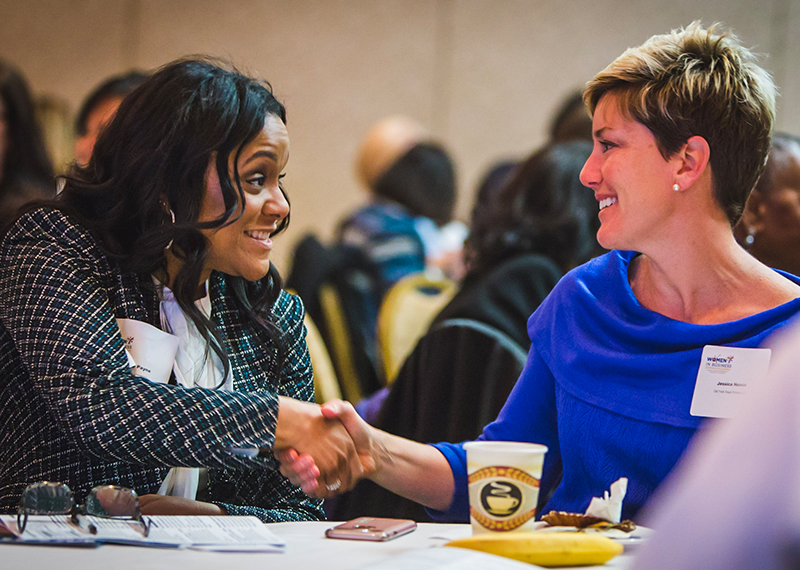 Q: What primary resources does GNPCC provide to help business owners and how can they take advantage of these resources, especially during this time of economic recovery?
A: The GNPCC is the proactive voice for the business community and region. We work to ensure member engagement on critical issues, provide access to legislators and policymakers, and deliver relevant information. In addition, the GNPCC optimizes members' investment by promoting their growth and profitability through programs and events that help to drive knowledge, skills, and business awareness.
Continuing the legacy and mission established 100 years ago, the GNPCC provides a welcoming environment reflecting a wide variety of lively and highly productive networking, relationship-building initiatives, and marketing opportunities. We carry on a rich tradition of service-driven value and results, focusing on bringing professionals together to build lasting relationships that expose their products and services to potential clients, partners, and opportunities.
Q: You recently celebrated 100 years as an organization. Congratulations! What big goal, if any, has GNPCC not achieved so far that you would like to accomplish in the next few years?
A: The strategic approach for 2023 involves the nontraditional GNPCC member companies engaging as partners and focusing on the challenges and benefits of conducting business in Northeast Philadelphia.
With the launch of the Executive Alliance Council, C-suite executives will benefit from a peer-to-peer engagement delivering one voice and gaining the attention of local and state agencies and government. As the largest section of the city, Northeast Philadelphia has unique challenges regarding access to public transportation for employees for example. The Executive Alliance Council will contribute to identifying day-to-day challenges and participate as a sound voice to focus on expanding resources and support.
Q: PIDC works to drive growth to every corner of Philadelphia through our business financing, technical assistance, business network, and real estate opportunities. We have begun partnering with more organizations to further implement these efforts, especially for underserved business communities, which include women-, BIPOC-, immigrant-owned businesses, and more. What are some ways in which GNPCC has partnered with PIDC so far and in what ways can we further work together to achieve common goals?
A: The GNPCC Board of Directors and staff have enjoyed a long-lasting partnership with PIDC. Some notable projects include the Women in Business Conference, Women in Industry Day, and the Ask the Experts Panel series. We want to develop a focus and engage veteran-owned businesses as well. Through the Philadelphia Working Together program, the GNPCC looks closely at how the organization expands the regional diversity, equity, and inclusion focus.
Q: Is there anything else you'd like to share?
A: The organization is growing and is strengthening key relationships throughout the region. We are excited to move forward with a new event coming later this year to recognize excellent service. During the 100th Anniversary Gala in December 2022, the Ed McBride Award of Excellence was presented to the Northeast Times. This prestigious award will be offered to a professional, organization, or company that exemplifies leadership and service. This honor is in memory and gratitude of long-term board member and Northeast Philadelphia native Mr. Ed McBride, formerly of PECO. His presence and dedication to Philadelphia and the surrounding counties will be unmatched. In addition, he was loyal and dedicated to the Greater Northeast Philadelphia Chamber of Commerce, and we are forever grateful.
JOIN GNPCC
Invest in your business's growth! Find out how you can join the Greater Northeast Philadelphia Chamber of Commerce today.
---
PARTNER WITH PIDC
We're always looking to work with others to ensure Philadelphia continues to attract business investment, development, and job creation by connecting the business community to resources that can help them reach their goals. Contact us at or 215.496.8020 to find out how we can work together to accomplish this mission.