by PIDC
September 17, 2023
*Photo Header Above: Boricua Restaurant, Navy Yard: Alpha Sacred Being, Poth Brewery Lofts, ACANA: African Cultural Alliance of North America, Lil' Pop Shop's & Weckerly's Popalong, & Rae's Roots

PIDC invests flexible, affordable capital in growing local businesses—the backbone of our economy—because they create jobs, build wealth for entrepreneurs, and stabilize neighborhoods. PIDC also supports developers in financing community-oriented projects. Through a variety of funding resources, educational programs, and one-on-one technical support, PIDC fills critical gaps for business owners and nonprofit leaders who lack access to traditional capital. In addition, we support developers producing transformative projects that have a positive, lasting impact across the city—providing jobs, services, and amenities.
$67.9M
Delivered through direct lending products, small business grants, & New Markets Tax Credits
$35.4M
Business lending & commercial real estate
$32.5M
New Markets Tax Credits
---
BUSINESS LENDING & COMMERCIAL REAL ESTATE
In 2022, PIDC originated $35.3 million in new loans to 76 small and mid-sized businesses, nonprofits, and developers through catalytic projects in neighborhoods in Philadelphia.
Small Businesses & DBE/MBE Impact
$144K
invested in Philadelphia through a specialized Small Business Growth Program
62%
of all PIDC core lending went to diverse/minority business enterprises
$20.1M
Invested in minority businesses
$7.9M
Invested in women-led businesses
NUMBER OF LOANS BY PRODUCT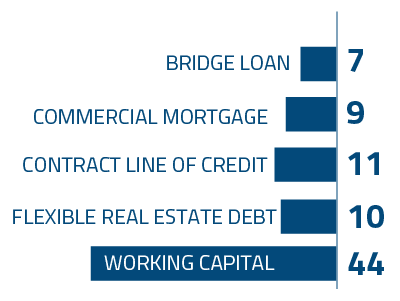 DOLLARS CLOSED BY LOAN PRODUCT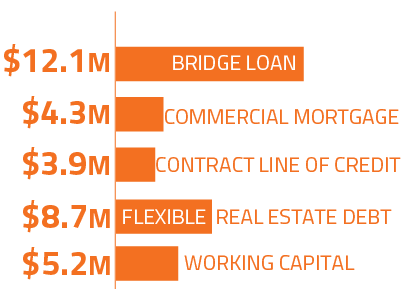 Short-term loan used to bridge timing gaps in grant receivables, primarily for recipients of City, State, and Federal grants
FDR Park 
Fairmount Park Conservancy (FPC), a nonprofit that leads efforts to improve Philadelphia's parks, is undertaking a project to transform the historic FDR Park guardhouse and stable into a multi-purpose 18,000 square feet welcome center. In partnership with Reinvestment Fund, PIDC provided a Bridge Loan at the amount of $2.4M of Redevelopment Assistance Capital Program (RACP) dollars to enable the project construction to meet its opening timeline.

Financing solution for small businesses and nonprofits seeking to purchase new or real estate to build wealth, limit displacement, and support long-term growth in Philadelphia
Mickie Davis Hair Studio
Update the blurb for Mickie Davis Hair Studio to this: Mickie Davis Hair Studio – a full service, Black-, woman-owned salon in the growing Point Breeze Avenue commercial corridor – purchased an existing location using a Commercial Mortgage Loan at the amount of $465,000. Given the option to purchase, the owner of Mickie Davis Hair Studio was able to gain property ownership, ensure permanence in the neighborhood, and build wealth.
Mickie Davis Hair Studio
Penn Scale Manufacturing Company
Penn Scale Manufacturing Company, a nearly 100-year-old family-owned manufacturer of commercial food and kitchen scales in Frankford, also used a Commercial Mortgage Loan of $750,000 to relocate the companies' headquarters to a nearby building, retaining 16 jobs. In addition, Penn Scale Manufacturing Company used the funds for necessary improvements to the facility, including the addition of a 2,000 SF office, which also complemented three other businesses on-site.
Penn Scale Manufacturing Company
Spectrum Health Services
The nonprofit Spectrum Health Services is a Black-led Federally Qualified Health Center (FQHC) that provides affordable, high quality medical and mental health services and support to low-income people in Philadelphia. After financing the building they occupied in Grays Ferry with New Markets Tax Credits (NMTC) in 2015 – along with other education and health tenants – PIDC provided Spectrum Health Services with a Commercial Mortgage Loan of $750,000 to purchase the building in 2022. PNC Bank provided a senior loan. As the organization continues to grow, it plans to add 50 new quality jobs in the next three years.
Spectrum Health Services

Affordable working capital for small-, minority-, women-, and disabled-owned businesses seeking a line of credit to fund contract-related working capital, including labor, materials, and equipment costs.
CICADA
CICADA, a woman-owned architecture firm operating in Philadelphia for three decades, is providing the architectural and planning services for a new project in Grays Ferry that will house townhomes, a mixed-use property, and a community center for the Women's Community Revitalization Project (WCRP). CICADA used PIDC's Contract Line of Credit (CLOC) at the amount of $125,000. As a multicultural, diverse, collaborative firm of like-minded people who love urbanism, CICADA is committed to reducing waste and its carbon footprint through its services.
CICADA
Milligan Group
Recognizing the need to provide financing similar to our CLOC, specifically for firms working on Rebuild projects, PIDC created the Rebuild Contract Line of Credit. With a $150,000 line of credit, PIDC supported the growing Milligan Group, a Germantown-based Black-, woman-owned firm that provides a full range of low voltage electrical construction, voice, data, fiber optics and telecommunications infrastructure. With the help of the Rebuild CLOC, Milligan Group was able to complete an electrical upgrade and lighting package for the Frank Glavin Playground, a Rebuild rehabilitation project in Port Richmond. On this project, Milligan Group was a subcontractor to Torrado Construction, a general contractor and fellow PIDC client. Having access to the Rebuild Contract Line of Credit eliminated negative impacts that occur due to delays in receivables and enabled the successful completion of the project in the first quarter of 2023.
Milligan Group

Flexible Real Estate Debt
Flexible debt, often in a subordinate position, used to fill financing gaps in real estate projects
Smith + Roller
A transformative real estate investment was closed with Smith + Roller Holdings to acquire and redevelop a 22,000 square foot lot on 5234-8 Market Street, which sits in an Opportunity Zone. Smith + Roller received a Neighborhood Development Loan, a type of flexible real estate debt, from PIDC for $490,000, which followed a First Citizens senior loan of $825,000 to finance the acquisition. The project is expected to build at least seven floors of mixed-use spaces. It also has the potential for transit and affordability bonuses. It will add housing and a customer base for the bustling 52nd Market-Frankford Line stop and surrounding commercial corridor in West Philadelphia.

Working Capital & Equipment
Affordable financing to support operating cash flow, inventory, equipment, and leasehold improvements
Restart PHL Loan
The Restart PHL Loan, a specialty version of PIDC's Working Capital and Equipment Loan, provided flexible capital at 0% interest to small businesses with less than $5 million in revenue as they re-imagined or pivoted their business operations during the pandemic. In 2022, PIDC provided a total of $3.3 million in financing for 33 small businesses through the Restart PHL Loan, which ranged from $25,000 to $500,000. Overall, 75% of our Working Capital and Equipment Loans were closed to businesses at 0% interest using this program. Since 2020, PIDC closed a total of $8.1 million in Restart PHL Loans to support local businesses.
PIDC's Restart PHL Loan provided pandemic relief to Diversified Human Solutions Inc, an Asian-owned employee benefits and human resources consulting business in South/Olde Kensington; Boricua Restaurant a family-owned Puerto Rican food restaurant with locations in Northern Liberties and Port Richmond; Grant Blvd, a Black-, woman-owned sustainable fashion retailer and wholesale designer in West Philadelphia; and Chu Shang Spicy, an Asian-owned Chinese food restaurant in Chinatown.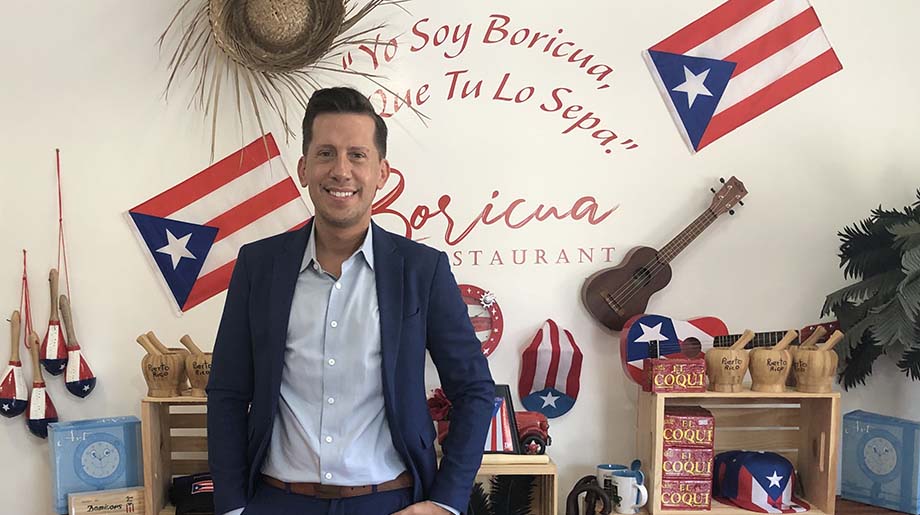 NEW MARKETS TAX CREDITS (NMTC)
PIDC allocated $35.6M of New Market Tax Credits to six high-impact projects in Philadelphia. The NMTC program is a US Treasury program which utilizes federal tax credits to attract private investment in low-income communities. These projects create quality jobs, provide essential goods and services, and stimulate additional investment in our neighborhoods. PIDC has won over $418 million in NMTC allocation between 2007 and 2022.
NMTC Investments in Philadelphia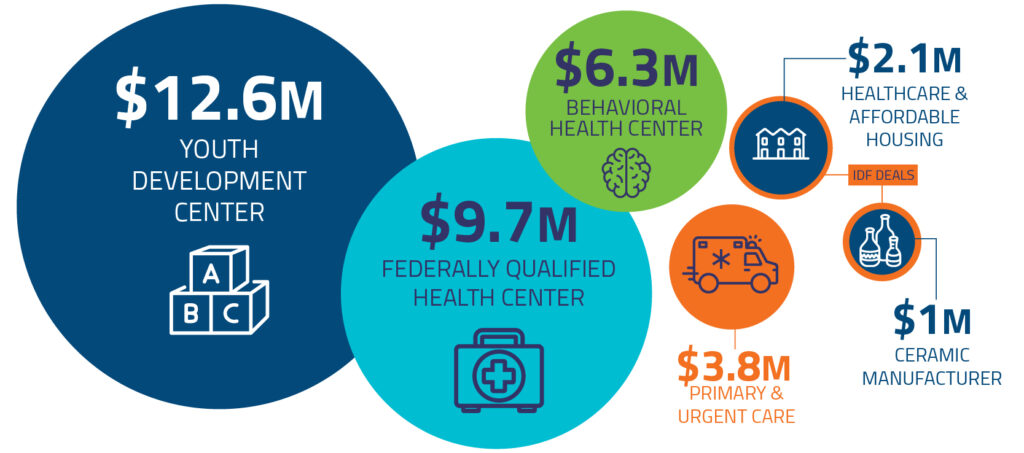 H&Mcare
H&Mcare, a Black- and immigrant-owned home care support services business, acquired a vacant former funeral home and an adjacent vacant lot on Woodland Avenue in Southwest Philadelphia, with the goal of renovating and expanding into a two-building 37,805 square foot mixed-use healthcare facility with affordable senior housing. The project will bring an urgent care facility and pharmacy to a medically underserved area, along with housing to more than 22 seniors, while creating nearly 20 full-time jobs. 
The project was one of two NMTC investments made in 2022 through our Impact Development Fund, an innovative loan product. The PIDC loan filled a critical gap in the project. It was capitalized by New Markets Tax Credit and a loan from PIDC Community Capital to fill a critical gap in the project. WSFS Bank provided a senior loan.
BUSINESS SUPPORT SERVICES
In 2022, we further expanded our business support services—educational workshops, one-on-one counseling, credit repair, and networking events—designed to support business growth. While all in-person programming transitioned to a virtual environment beginning in March 2020 due to the pandemic, we continued to connect Philadelphia's small business community to trusted knowledge and resources via virtual workshops.
23
Bootcampers with PIDC/Clarifi Boot Camp, which offers free financial coaching and credit counseling to entrepreneurs.
8
Business Builder Workshops en Español
Workshops
PIDC Business Builder Workshops are year-round workshops which provide critical business education to entrepreneurs and organizations from every industry. PIDC hosted 27 workshops with more than 781 attendees. Topics included buying and financing commercial real estate, Federal government contracting, tax season preparation, the hidden issues of using real estate as business loan collateral, and business education and mentoring programs. Our partners on these information sharing workshops included: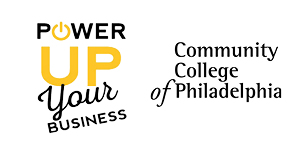 Workshops in Spanish
In 2022, PIDC continued a series of Spanish-language workshops as a part of our strategy to better serve Spanish-speaking entrepreneurs, one of the fastest growing business groups in Philadelphia. PIDC partnered with Balance Consulting Group LLC, a Hispanic woman-owned company, to produce Business Builder Workshops en Español to address a variety of key business topics. All workshops are led by Hispanic and Latino(a) subject matter experts. The series is part of PIDC's Business Builder Workshops. Topics in the series include budgeting, building credit, City resources, buying and financing commercial real estate, leadership, and more. Plus, we participated in Global Entrepreneurship Week with a fully Spanish language workshop discussing preparation for tax season. 
WAIT, THERE'S MORE:
2. Invest in High-impact Community Revitalization