by PIDC
February 21, 2023
Honoring the legacy and great contributions of Black-owned businesses in Philadelphia, this Black History Month and beyond, we're highlighting a few of our awesome PIDC clients. We're proud to support local, diverse businesses through funding, workshops, and other services for business growth. Check out their success stories and what they consider the most rewarding part of their jobs.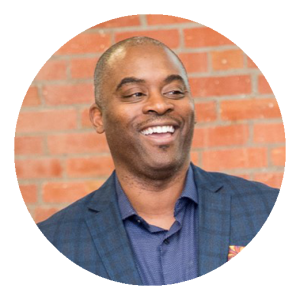 Dr. Leon D. Caldwell
Founder of Ujima Developers, LLC
Ujima Developers, LLC is a community-centered, holistic, equitable real estate development company. Established by award-winning community-based researcher, social entrepreneur and transformational leader, Dr. Leon D. Caldwell, Ujima Developers envisions developing thriving multigenerational neighborhoods sustained by real estate investments that promote economic mobility and health/wellness strategies.
The company's work has been featured in Bisnow, The Baltimore Business Journal, WHYY's PlanPhilly and more. Thrive Village PHL, LLC is a holistic, equitable neighborhood transformation development project by Ujima Developers. A part of the Thrive Village PHL project includes acquiring and renovating a mixed-use 16,352 SF property at the intersection of 40th and W Girard in East Parkside. PIDC is supporting this project through real estate financing, including a bridge loan to bridge a Redevelopment Assistance Capital Program (RACP) grant, and an Impact Development Fund loan which provides new capital for neighborhood-based development.
The most rewarding part of Dr. Caldwell's job:
---
---
---
Visit our website to learn how PIDC resources can help your business grow.