by PIDC
August 13, 2014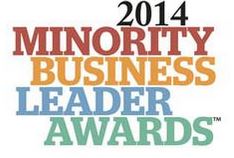 Last week the Philadelphia Business Journal held its Annual Minority Business Leader Award ceremony celebrating successful minorities in the Philadelphia region.
The Philadelphia Business Journal selected 25 deserving individuals who have demonstrated exceptional leadership and philanthropy for the communities they serve. PIDC was excited to learn three leaders from client organizations were among the winners.
PIDC is proud to have provided resources for the following organizations to support their growth. We are pleased each of their leaders is being recognized for their dedication and positive presence in Philadelphia.
Kristin D. Smith is President and co-owner Smith Flooring Inc., a commercial flooring and furniture installation company. Since joining the company, it has expanded from a two-room operation into a facility of 6000sf warehouse and office space with two adjoining garages providing additional storage.
Carmen Febo San Miguel, current Executive Director/CEO of Taller Puertorriqueño, has been with the company for over half of its four decades promoting Puerto Rican and Latino cultural arts in Philadelphia. Febo is an influential minority business leader who continues to make a difference through her significant contributions to Taller and to the broader community.
As the President of the Beech Companies, Kenneth Scott has led efforts to build over 1,000 units of low- and moderate-income housing and has leveraged over $1 billion in Economic Development in North Central Philadelphia. Scott's work on long term strategic planning has helped transformed and revitalized several communities in the City of Philadelphia and the Northeast region.
You can find a full list of winners here.
For more information on how PIDC can assist you with the growth of your business, please contact Chamor Hollinger at 215-496-8157 or .