by PIDC
February 21, 2023
PIDC client Silvia's Bakery is a Hispanic-, immigrant-, woman-owned bakery that specializes in making Dominican cake, Hispanic desserts, custom cakes, cupcakes, cookies, and cake pops from scratch.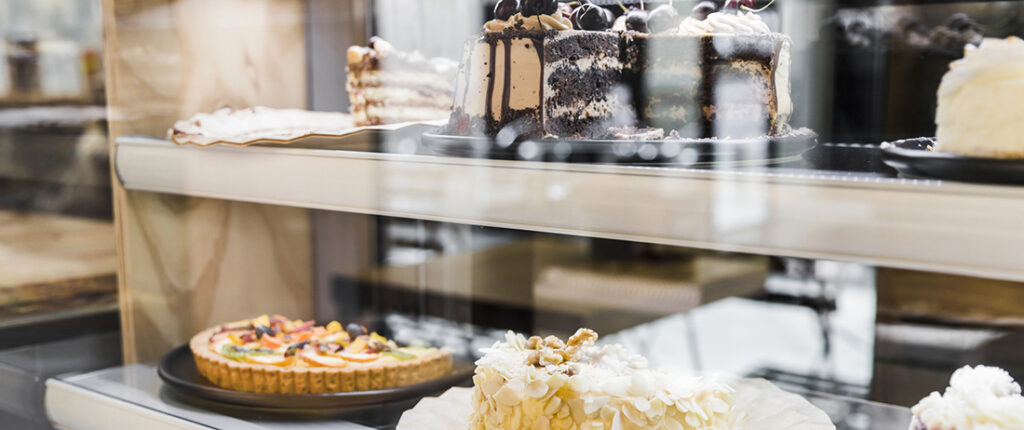 Owner Silvia Paulino grew up in a family of entrepreneurs. Her mother was a seamstress, and her father owned a grocery store in the Dominican Republic in which she often helped him run. Both parents instilled in her the importance of working hard and following her dreams. Silvia's own entrepreneurial journey began in the United States around 1997, when she began selling empanadas while attending English classes. After the school's cafeteria closed permanently, Silvia took the opportunity to bring empanadas for the students every day in addition to a full Dominican breakfast consisting of mangu (mashed green plantains) with eggs and cheese. The positive feedback from the students who fell in love with the flavor of Silvia's food inspired her to open Silvia's Bakery in 2003.
In 2023, PIDC helped Silvia refinance debt and purchase a commercial building at 2530 N. 2nd St. where Silvia's Bakery has been leasing space since 2019. In late 2022, Silvia and her son, Francisco Ovalle, created the new entity, SP Inversiones, to purchase the commercial building. It was a team effort as Silvia was able to complete PIDC's loan process with the help of Widener Small Business Development Center (SBDC) and Hispanic woman-led nonprofit financial institution Greenline Access Capital – another PIDC client. PIDC caught up with Silvia to discuss her business growth, her advice for immigrant business owners, and more. Check out our interview.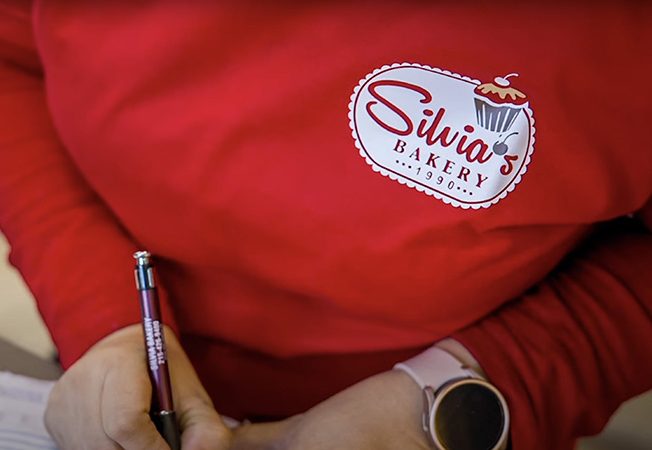 Congratulations on your growing business! Could you share more about your expansion and what it entails?
"PIDC's loan helped me purchase my commercial building. We moved to the location in late 2019 and it has been my dream to purchase the commercial property. Plans for the future include hiring new staff, introducing a new line of products, and increasing production to reach new markets while maintaining the same level of high-quality standards."
What was your experience like working with PIDC?
"I had a great experience! Everyone was very courteous, professional, and patient when explaining any requirements. PIDC's team was always willing to help in every stage of the process. I am thankful to have found an organization that supports my dreams and values my business."
What is the most rewarding part of your job?
"My biggest satisfaction is seeing clients happy and satisfied with our products and our services. When I deliver a cake for an event, and the client is pleased with the work we did, that gives me great satisfaction. I also love working with my children, Mariely and Francisco, who are involved in the business operations and supporting the growth and expansion of Silvia's Bakery."
Do you have any advice for aspiring local business owners who are also immigrants?
"Small businesses must set goals for their future and go after those goals. Plus, set priorities. We cannot take a detour. Anything is possible with perseverance, hard work, and supporting one another. There are many resources that we don't know are available for small businesses, so we must seek information from reputable organizations. Organizations like PIDC, Small Business Administration, Greenline Access Capital, and Widener SBDC are institutions that help small businesses. We must equip ourselves with knowledge and the motivation to learn new things and take advantage of their services. I am living proof of the success one can achieve when the right group of organizations support your business' growth."
Is there anything else you'd like to share?
"I am very grateful for all the help I received from Heather Hanowitz, Carmel Deane, and [the rest of] the staff at PIDC; Lenin and his team at Widener SBDC; and Kersy Azocar and the [rest of the] staff from Greenline Access Capital. All of them helped me in the process to make my dream come true to purchase my commercial building and expand my business."
---
GROW YOUR BUSINESS
Learn more about PIDC's available financing for small businesses.