by PIDC
September 22, 2022
Join us this fall to grow your business with PIDC Business Builder Workshops, which provide critical business education to businesses and organizations from every market sector. Presented by subject matter experts, these workshops are foundational in building skills, making connections, and providing components needed to reach strategic growth goals. Business Builder Workshops are also free and specifically targeted to established businesses only (please, no start-ups). Don't miss out on our upcoming workshops below.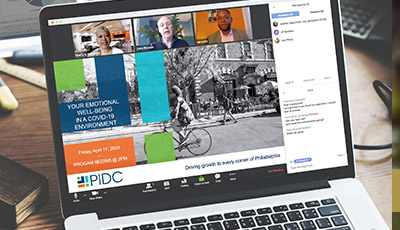 FYI: To Avoid Zoom Login Issues
Everyone must have a registered Zoom account to RSVP for a PIDC webinar. If you do not have one, you may sign up for a free Zoom account at https://zoom.us/signup
When attending a PIDC webinar, use the same email to log in as the Zoom account you registered for the event with. Do this when using both the Zoom app and Zoom desktop version.
Upcoming Workshops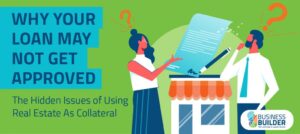 Why Your Loan May Not Get Approved: The Hidden Issues of Using Real Estate as Collateral
Tues, October 4, 10:00AM
Online 
Too often, small business owners apply for loans to grow their business and are rejected for reasons they didn't expect or for causes that weren't clearly explained to them. In this workshop, we'll explore the problems of "tangled titles" as one of the possible reasons your real estate collateral wasn't accepted as security for your loan, how to avoid setbacks in your loan application process, and how to begin to build generational wealth through proper property ownership.
In this workshop, you will learn:
How to obtain the official documents to confirm your property title

When a title search should be ordered and how it is used.

How to resolve any issues found in the title search, such as liens against your property

The dangers or risks of buying a property without having a title search and insurance

How to protect your property against tangled titles in the future
Join us to gain knowledge of issues that have been the primary sources of building equity and creating opportunities for generational wealth.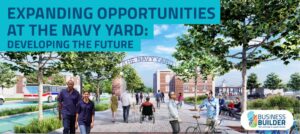 Expanding Opportunities at the Navy Yard: Developing the Future
Friday, October 7th @ 8:30 AM 
Penn State at the Navy Yard
ICON Lab Room
4960 S 12th Street
Philadelphia, PA 19112
Join Councilmember Katherine Gilmore Richardson and Councilmember Kenyatta Johnson this Minority Enterprise Development Week for a discussion on the future of the Philadelphia Navy Yard and opportunities for small businesses!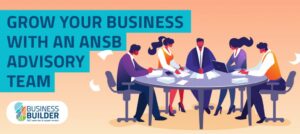 Grow Your Business with An ANSB Advisory Team
Wed, Dec 14, 2022 @1PM
Online  
Join us to find out how successful Philadelphia entrepreneurs used advisory boards to build a strong foundation and reposition their businesses for sustainable and profitable growth. Plus, learn how you can do the same with an advisory team of professional volunteers from the new Philadelphia non-profit organization, the Advisory Network for Small Business (ANSB). 
This session will include:
Experienced professionals from the ANSB teams

Entrepreneurs who leveraged advisory teams to transform their businesses in 12 months

Q & A with ANSB team members and entrepreneurs
Join Early for Networking
For our online events, we invite you to join the workshop 15 minutes before the event time for general PIDC announcements and online networking with others in the business community. During times in which attendees are asked to speak, please be prepared to turn on your video and audio. We look forward to having you join us!
More Events
Click here to check out our events page for announcements of workshops as there are more events to come. If you have a topic for a business builder workshop you would like to see us discuss, please email us at .