by PIDC
March 17, 2023
Made Institute Fashion School CEO, Rachel Ford, started teaching couture sewing classes out of her live/work loft space in the Old City neighborhood in 2012. She wanted to share techniques she had learned working 10 years at the Philadelphia Opera to this city's growing number of makers and designers.
Now, after 10 years in business, Made Institute creates a more equitable education and collaborative community for designers in Philadelphia. Made Institute offers courses for sewing enthusiasts and teens as well as a full curriculum of professional fashion design courses that get students to realize their entrepreneurial goals. The school's mission is to disrupt traditional fashion education with the Designer Development Program, a program licensed by the Pennsylvania Board of Education. The program was created to give nontraditional students and underrepresented communities access to high-level arts and design education. It is designed to allow more focused education compared to a 4-year degree. Students have 18 months of instruction and six months of creating a capsule line.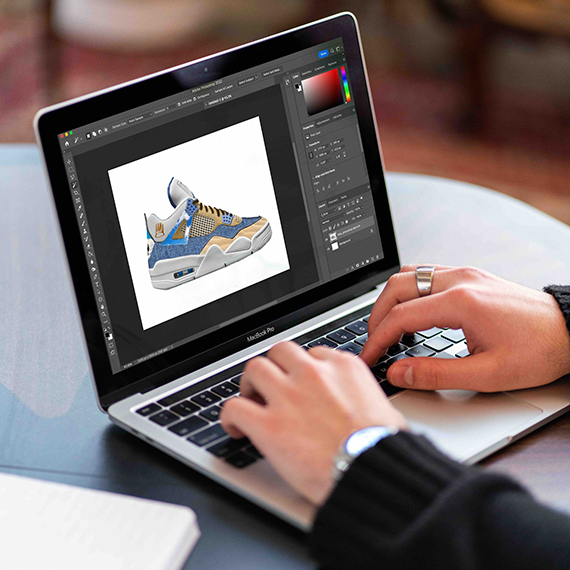 In addition to showing capsule collections at fashion weeks across the country and launching successful businesses, students have been contestants on the reality TV show "Project Runway" and featured for three years at the Philadelphia Flower Show. 
"I love to see the look on my soon-to-be-graduates' faces as their gorgeous collections walk the runways at fashion week every fall," said Rachel. "Many of them never imagined their work could be on such an amazing platform, and yet, here they are, living their dream. I feel endlessly grateful for the opportunity to be at the center of this amazing community of designers, teachers, and business owners all working towards a common goal of living a life and career that they love."
In 2016,  PIDC provided the institute with a working capital equipment loan which supports small and midsize businesses and nonprofits that need term financing for working capital, equipment, or leasehold improvements to support their growth. The loan has since been paid off.  
"PIDC took the time to come to our studio, meet with me to discuss our unique needs, and help me through the application process," said Rachel. "As a woman in business, banks weren't always interested in my growing business's financial needs. This was the first time that I applied for a business loan, and I appreciated how PIDC made sure I felt seen and supported."
To celebrate its growth and all that has been accomplished over the past decade, Made Institute is hosting a fundraiser fashion show in fall 2023 to raise sponsorship for 10 full tuition grants for its Fashion Certificate Program. 
"Reaching 10 years will be an unbelievable milestone for myself and for the Made community," said Rachel. "We've made it this far thanks to the Philly grit of our students, instructors, members, graduates and collaborators. Although it all started with just me and my sewing machine, it has taken everyone's collective creativity and drive to get us to where we are today."
Please contact Rachel at if you are interested in learning more about how you can support their students and change the status quo of fashion education.

---
GROW YOUR BUSINESS
For more information on how PIDC can help your business grow, visit our website for financing opportunities and register for our Business Builder Workshops.