by PIDC
January 24, 2022
LUHV Food LLC is a woman- and Hispanic-owned manufacturing company dedicated to producing 100% nutritional vegan foods. The company was started out of necessity as owners Daniel and Silvia Lucci were experiencing personal financial hardship and health issues. Both were initially heavy meat eaters and with Daniel having experience as a restaurant chef of many years, he decided to incorporate a plant-based diet to heal their family. This attracted the interest of his restaurant customers as well as Silvia who came up with the idea of packaging the foods for those looking for flavorful vegan foods.
In 2015, Daniel and Silvia founded LUHV Food LLC in Hatboro, PA and opened their first vegan store there in 2017. In 2018, they opened the first vegan deli at Reading Terminal Market. The need and demand for vegan food options was high and business continued to flourish. The company has accomplished a lot since then. In 2020, Greater Philadelphia Hispanic Chamber of Commerce honored the company as its Hispanic Business of the Year and it ranked #6 on the Philadelphia100® List of Fastest Growing Companies. This year, Silvia was named one of the inaugural 2021 AL DÍA Top Entrepreneurs.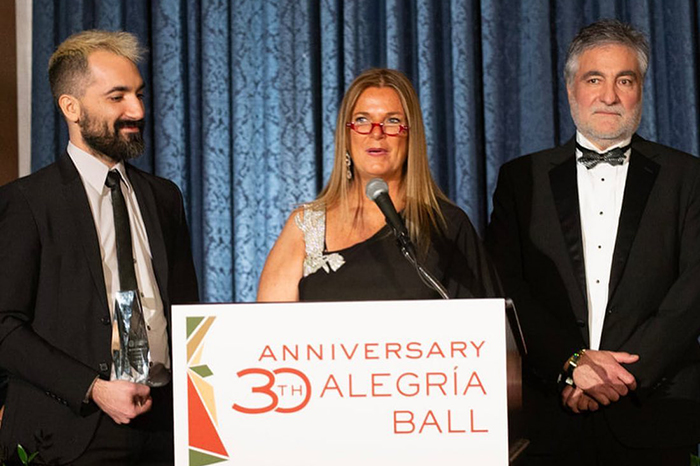 In the last three years, LUHV Food's wholesale market expanded into more than 60 stores with current distribution through several natural food chains, including Whole Foods Markets, Kimberton Whole Foods, and MOM's Organic Market in addition to selling product retail in two storefronts.
When it came to further expansion, Daniel and Silvia contacted PIDC for assistance in maintaining LUHV Food's rapid growth. PIDC provided LUHV Food with a Commercial Mortgage Loan which supports small businesses and nonprofits that need financing to purchase buildings that they either currently occupy or intend to relocate to.
LUHV Food initially reached out to PIDC last year for help on the expansion project, but it did not work out due to reasons outside control of all parties. However, when the opportunity presented itself again in 2021, the initiative was a successful one. "The relationship had already been established. [PIDC] followed our growth, financials, and opportunities for a while, so when we had the opportunity to develop this building, it was an extremely comfortable and productive relationship," said Silvia.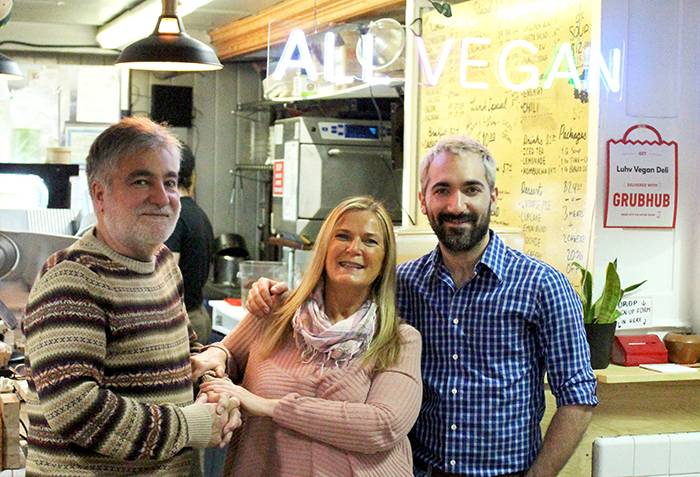 "We received funding to develop a building that was closed for years at 1331 S. 19th Street South Philly," said Silvia. "We have franchised our store, and this will become our model of how the LUHVs will look like. Our goal is to bring healthy nutritional foods to neighborhoods that are lacking options and fulfill our mission of mainstreaming veganism as our way of changing the direction of the world by the way we eat." The company will develop the new building which will open early 2022 and serve as a vegan bistro that offers fast-casual retail foods produced by LUHV Food.
Silvia expressed that the most rewarding part of her work is knowing "that somebody will choose a plant-based diet because they found how flavorful and nutritious LUHV foods taste."
As for what's on the horizon, the LUHV Food team has major plans for further expansion. "In 2022, we expect to open two locations and further expand our wholesale business to more chains of supermarkets besides Whole Foods Market and MOM's Organics and all our beautiful local stores and co-ops," said Silvia.