by PIDC
March 17, 2023
Last month, PIDC client H&Mcare – a Black- and immigrant-owned home care support services business – celebrated a groundbreaking at 71st and Woodland Streets in Southwest Philadelphia. The $13 million project will provide critical services for the community, including housing to more than 22 individuals over the age of 65, an urgent care, a pharmacy, and residential rehabilitation services.
H&Mcare, Inc. was founded in 2016 by Musa Sillah and Hamza Kikula to help individuals live independently in their own homes. The company provides long term care for a variety of conditions, from Alzheimer's disease to complex physical disabilities, continuity of care for those who are coming back from the hospital or rehab, and supplemental care for those who are residing in nursing homes and assisted living facilities.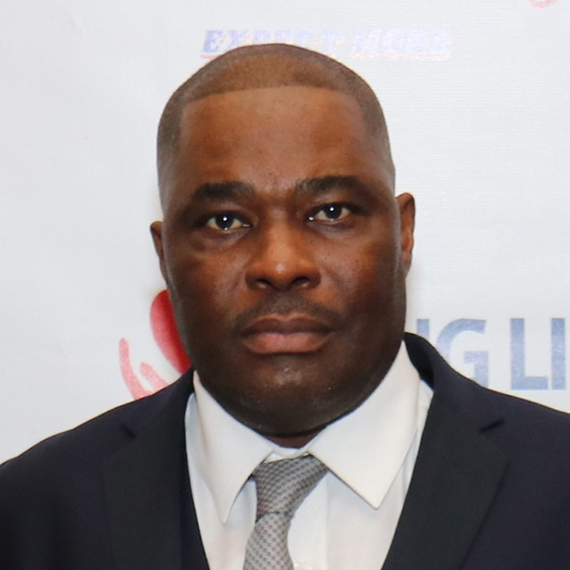 H&Mcare acquired two parcels of land totaling 14,328 square feet with a vacant three-story 3,520 square foot former funeral home on Woodland Avenue in Southwest Philadelphia, with the goal of renovating and expanding into a two-building 37,805 square foot mixed-use home healthcare facility with affordable senior housing.  
The company's new facility will house a second location of the Emax Pharmacy and a newly formed H&M Urgent Care business on the first floor. The second and third floors of the building will be devoted to senior-living apartments, which will include one bedroom, a living room, a furnished kitchen, and a full bathroom. The fourth floor will house H&Mcare's administrative offices.
H&M Urgent Care will be open to the public for provider in-network patients and onsite care to senior residents. The existing building at 7103 Woodland Ave has already been improved to accommodate up to six individuals transitioning out of in-patient hospital care and back to independent living. H&M Care will provide housing and resocialization services. This project brings urgent healthcare to a medically underserved area and creates approximately 20 full-time jobs as well as quality and affordable housing.
PIDC provided an Impact Development Fund loan, an innovative loan product. It was capitalized by New Markets Tax Credit and a loan from PIDC Community Capital to fill a critical gap in the project. WSFS Bank provided a senior loan. We look forward to the completion of the project and its community impact.
---
GROW YOUR BUSINESS
For more information on how PIDC can help your business grow, visit our website for financing opportunities and register for our Business Builder Workshops.