by lsmith
March 17, 2023
PIDC client, Olivieri & Associates, is a woman-owned heavy-highway construction company founded in 1999 with notable projects that include the historic street reconstruction of the 300 block of South Philip Street, which won the 2019 Preservation Achievement Award from the Preservation Alliance for Greater Philadelphia. Olivieri & Associates also just completed the PennDOT Riverfront Gateway Sidewalk Design Project along the Delaware River and is currently performing work for Verizon, associated with their 5G initiative.
As a long-time tenant of another PIDC client located in South Philadelphia, Olivieri & Associates owner Maria Olivieri decided it was time to consolidate her operations and own her space. Maria worked with both PIDC's real estate services team to purchase available land in Eastwick and PIDC's business lending team to fill in her financing needs for the project.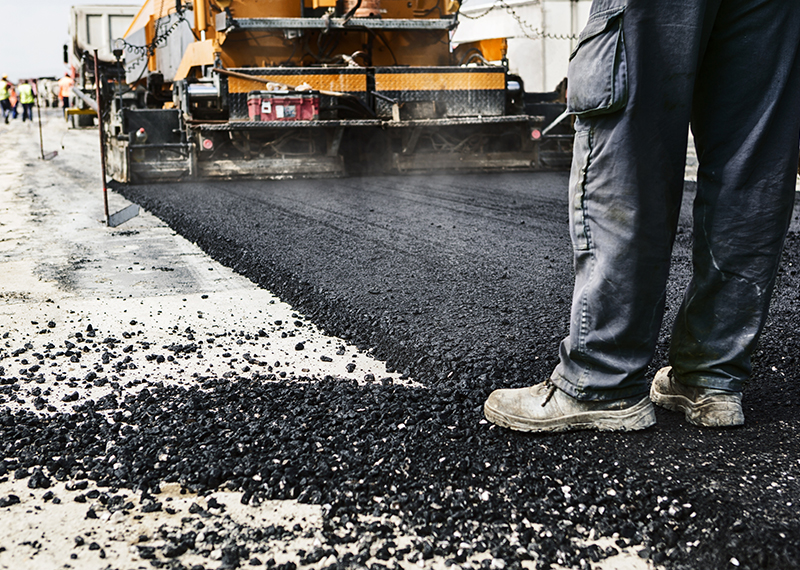 Located at 7411 Holstein Avenue, this project was supported by a Pennsylvania Industrial Development Authority (PIDA) loan from PIDC and a matching loan from PIDC's longtime partner and investor, TD Bank. The real estate purchase also wraps up PIDC's nearly 40-year involvement in Eastwick Industrial Park.
"Owning land to build my company's headquarters on has been a longtime dream of mine," said Maria. "The many months spent on pulling together all the different components to make this a reality have certainly been worth it. Working with PIDC is always a pleasure with many different people from various departments working together to accomplish one goal."

-Maria Olivieri, Owner of Olivieri & Associates
This transaction was unique as PIDC usually works with business owners to see if there is an opportunity to introduce financing into a real estate development project prior to greenlighting a PIDC land sale. However, Olivieri & Associates was already an established, long-time PIDC client who later found an opportunity to purchase land from PIDC to develop a new and modern space they could own.
---
SEARCH PIDC'S AVAILABLE PROPERTIES
PIDC acquires, improves, plans, manages, leases, and sells real estate to support the next wave of industrial and commercial activity in Philadelphia. Search our real estate listings to see how we can provide you with the space you need to grow.