by PIDC
December 19, 2019
Some of PIDC's spectacular neighborhood projects have recently cut the ribbons and celebrated opening their doors. Here are a few notable projects that have either renovated their current location or opened at an entirely new location.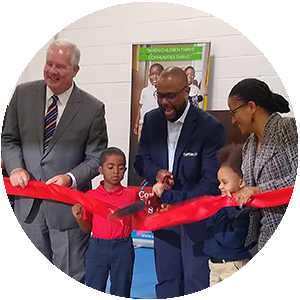 Community Partnership School is now in its 14th year of providing high quality and affordable early childhood and elementary education to children from low-income, low-wealth families in Philadelphia. The school used NMTC to finance the acquisition and rehabilitation of a vacant 62,545 SF 2-story industrial building on a 0.92 acre site located at 3033 Glenwood Avenue. Donors, partners, students, families, faculty, staff, community members, and friends recently came together this month to celebrate in a ribbon cutting ceremony for the school's new location. PIDC President, John Grady, also spoke at the ribbon cutting ceremony as PIDC contributed NMTC to this project, working alongside financing partners at PNC, LISC, and Republic Bank to bring the new school to fruition. Their new home provides the opportunity to increase their impact with their students, alumni, families and community.
---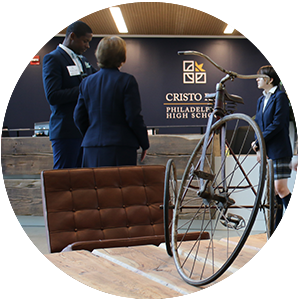 This fall, Cristo Rey Philadelphia High School celebrated a grand opening for their new campus at 1717 West Allegheny Avenue with students, families, faculty and staff, job partners, and supporters. Cristo Rey Philadelphia is a new model of private high school that opened in 2012 because of a unique partnership of local educators, businesses and universities. The school used funds to finance the acquisition and rehabilitation of a vacant five-story, 50,000 SF historic industrial building and new construction of a 2 and 3-story 40,000 SF education wing on 5.88 acres of land. The new development will allow Cristo Rey to continue to provide quality education and resources to students as a top, independent high school serving students in grades 9-12 who could not otherwise afford a private education.
---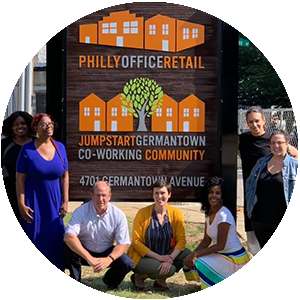 Commercial real estate agency, Philly Office Retail, used funds to finance the renovation of a 3-story, 14,145 SF former Schaeffer school building on 0.53 acres of land at 4701 Germantown Avenue. PIDC used its NMTC sourced Impact Development Fund to help finance coworking space to support the successful Jumpstart Germantown initiative to revitalize Germantown and surrounding communities as well as the new offices of Philly Office Retail.
---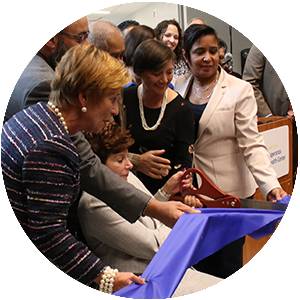 Esperanza Health Center is a multi-cultural ministry providing holistic healthcare to the Latino and underserved communities of Philadelphia. In October, Esperanza Health Center celebrated a grand opening/ribbon cutting for its new health center. With funding from PIDC, a prominent four-story, 35,000 SF former bank building at 861 East Allegheny was transformed into a state-of-the-art healthcare facility that provides comprehensive medical, dental, and behavioral health care to 12,000 patients from Kensington and surrounding neighborhoods. The new center, which replaces its former site at 3156 Kensington Avenue, has a healthy foods cafe as well as meeting and event spaces. Approximately 80 full time equivalent jobs will be retained and 33 will be created as a result of the opening of the new center.
---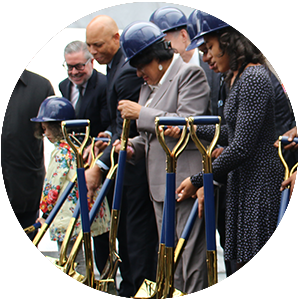 Drexel University and the School District of Philadelphia held a groundbreaking ceremony in early December to celebrate the new construction of a 2-story 90,000 square foot school building at 3610 Warren Street in the Powelton Section of Philadelphia (a Federally designated Promise Zone). The building will house a K-9 school campus that will co-locate two high-performing public schools – Powel Elementary School and Science Leadership Academy Middle School – in one facility. The student population will increase from 555 to a total of 810 across both schools. Also, full time equivalent jobs will increase from 61 to 87 as a result of the merger.
---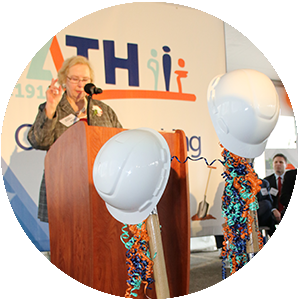 PATH was established in 1973 as a not-for-profit corporation based in Northeast Philadelphia for persons needing mental, behavioral health, and/or intellectual disabilities services. PATH celebrated a groundbreaking in late November for its new building at 1919 Cottman Avenue. The new campus will allow PATH to meet the needs of new clients, further serve existing clients, operate more efficiently, and have a separate building to provide services to children exclusively. In addition, PATH will make 3,000 sq. ft of space available rent-free for approximately nine not-for-profits — social services and community service agencies — to provide satellite services to residents of Northeast Philadelphia. These agencies, none of which have a current presence in the Northeast, will provide additional services to current PATH clients as well bring new clients into PATH's new facility. The new project will increase the number of unduplicated patients served from 4,200 to 5,500. Plus, the project will create 263 full time equivalent construction jobs; retain 499, and create 100 permanent full time equivalent jobs.
All of these transformational projects have utilized New Markets Tax Credits (NMTC) from PIDC to finance the projects. The New Markets Tax Credits Program, administered by the CDFI Fund, helps economically distressed communities attract private investment capital by providing investors with a federal tax credit. This summer, PIDC's CDFI subsidiary, PIDC Community Capital, was awarded $45 million in New Markets Tax Credit allocation. This marks PIDC's sixth award of New Markets Tax Credits allocation for a total of $313 million.
To date, PIDC has deployed $263 million in New Markets Tax Credits leveraging $811 million in total project investments in businesses or development projects which provide essential goods and services, create jobs, and transform neighborhoods in Philadelphia.
Visit our site to learn more about eligibility to apply for New Markets Tax Credits through PIDC.