by PIDC
June 28, 2022
This Immigrant Heritage Month and beyond, PIDC celebrates and supports immigrant business owners and we encourage you to join us in doing so. This month, we interviewed Dock Street Brewery owner Rosemarie Certo on the importance of support for immigrant business owners. Here's what she had to say. 
Dock Street Brewery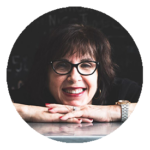 Rosemarie Certo, owner

PIDC client, Dock Street Brewery is a triple threat! If you're looking for a hang-out spot, wood-fired pizza, and award-winning brew, it is the place to be. Dock Street Brewery is Philadelphia's first all-grain brew-pub and one of the first post-prohibition craft breweries in the country. Owner, Rosemarie Certo's unique beginnings in Sicily inspired her to begin home brewing at home since her family grew olives to make olive oil and grapes to make wine.  Since its founding in 1985, Dock Street Brewery has grown tremendously. It boasts a multitude of medals earned in brewing competitions in the US and abroad throughout the company's three decades in business. 
PIDC assisted with many resources to help Dock Street including funding to help purchase machinery, equipment, and space for their brewery and commercial kitchen. PIDC is proud to show continued support on Dock Street Brewery's journey. In celebration of Immigrant Heritage Month, we recently interviewed Rosemarie on the importance of support for immigrant business owners. Here's what she had to say.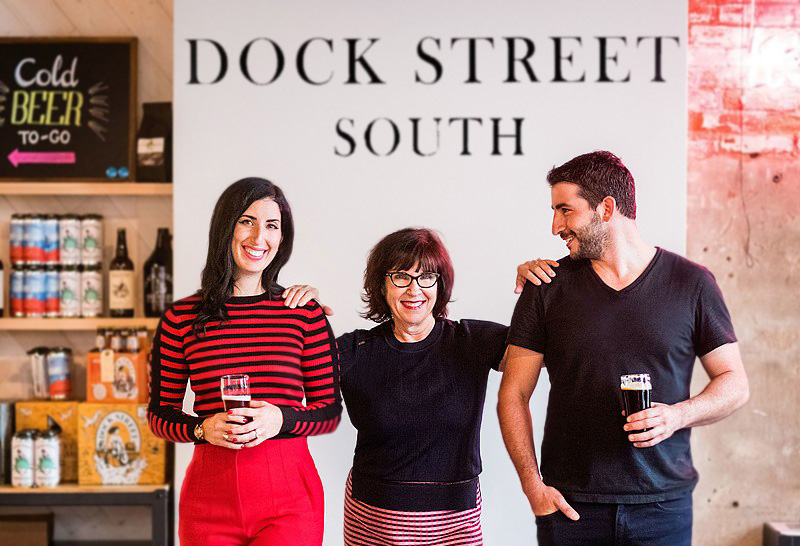 Q:  How has PIDC's support impacted your business? 
This is my third business loan from PIDC. The professionals there are very business savvy and also understand the value of helping startup businesses. 
Q: This month highlights Immigrant Heritage Month. Do you have any advice for immigrants who are aspiring or new business owners?
I am proud to be an immigrant. We are a large important factor in making this country what it is everyday. I was 10 years old when I came to the USA. When I was 20 years old, I started my first business.
First order of advice in starting your business is to learn how to navigate and communicate in a way that will make your business successful. Remember that starting a business is not easy. If everyone could do it, then most everyone would be a business owner. Be confident, work hard and be prepared to learn as much as you can before you start. Make sure you are prepared with a business plan and make the plan achievable. For some, starting small works best because with success, you can continue to access funds. Finally,  determination will take you far in realizing your business plans. Do not listen to naysayers. Be aware of people who want to block your path to realizing your dream. You will have plenty of other stumbling blocks that you can't control.
Q: In what ways can the community and local organizations, like PIDC, further support immigrant business owners?
Take more chances on supporting smaller start ups and with their proven success, increase their funding.
---
OTHER PIDC CLIENTS YOU NEED TO KNOW
Check out these additional PIDC clients that are immigrant-owned or primarily serve Philadelphia's immigrant community.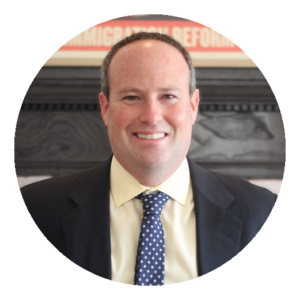 Adam Solow
Co-founder of SHG Immigration Law
Co-founded by attorneys Adam Solow, Matthew Hartnett, and Christina Galvan, SHG Immigration Law is dedicated exclusively to the practice of immigration law. As a descendant of Eastern European Jewish refugees and the husband of a Venezuelan native, Attorney Adam Solow and his entire team have either experienced the immigration system first hand or witnessed loved ones go through the system. They started an immigration law firm to help guide individuals as they navigate their immigration journey.
Experience working with PIDC:
"A law firm's only value is in its clients and its team. We had (and have) the best team, so when the pandemic hit, I sought PIDC assistance in order to keep our team together. Thanks to the [Small Business Relief Fund Zero Interest] Loan, we were confident that we could meet our payroll obligations and didn't have to lay anybody off. Business stabilized and we were able to pay off the loan in full."
---

Silvia Lucci
Co-owner of LUHV Food
LUHV Food LLC is a woman- and Hispanic-owned manufacturing company dedicated to producing 100% nutritional vegan foods. Growing up in Argentina, Silvia Lucci notes her culture invigorating her concepts of food in the US.
If it doesn't work out the first time, dust yourself off and try it again. That's what Silvia did, and it was a successful one when the opportunity presented itself again in 2021 to receive support from PIDC. 

Experience working with PIDC:
"The relationship had already been established. [PIDC] followed our growth (and) financials. When we had the opportunity to develop this building, it was an extremely comfortable and productive relationship," said Silvia. 
---

Rich Olaya
Principal of OZ Collaborative
OZ Collaborative is a design firm headquartered in West Philadelphia. Born in Bogota, Colombia, owner Rich Olaya's multi-ethnic background gives him a unique perspective for creating urban, architectural, and interior designs that are both unabashedly contemporary and deeply rooted in their context.
Experience working with PIDC:
"When a developer has an issue, they're going to tell us to stop. We're one of the first ones being affected by that. We feel like the ability to have PIDC as a partner has actually helped us.  The ability to have a forbearance certainly helped us. I think it's fortunate that we are where we are to be able to adjust as we get to the next phase."
PIDC is proud to support Philadelphia's diverse business community. Read more about our clients.
This article was prepared by PIDC's strategy, communications, and partnerships intern Tamani Simmons