by PIDC
May 30, 2023
PIDC partner Advisory Network for Small Business (ANSB) is a volunteer nonprofit organization that helps new and experienced businesses grow and thrive. ANSB provides a dedicated advisory team including experienced owners, entrepreneurs, and corporate executives with proven expertise in critical business disciplines—human resources, marketing, finance, strategic planning, and operations—who will partner with business owners to unlock their business's full potential while accelerating growth.
ANSB is led by its Chair Maria Baseggio who entered the entrepreneurial world in 2010 after leaving a successful career at a Fortune 500 technology company. She wanted to leverage that experience to help small and midsize organizations build and execute their growth strategies. Now, as a certified EOS® implementer, Maria helps owners and leadership teams implement the EOS® (Entrepreneurial Operating System®), a business operating system that enables them to get aligned on their vision, drive the discipline and accountability throughout the organization to execute that vision, and become a healthier, more cohesive team.
Maria has also taken this approach in her role as chair at ANSB. She shared more about ANSB's services and how business owners can benefit from participating. Check out our interview below.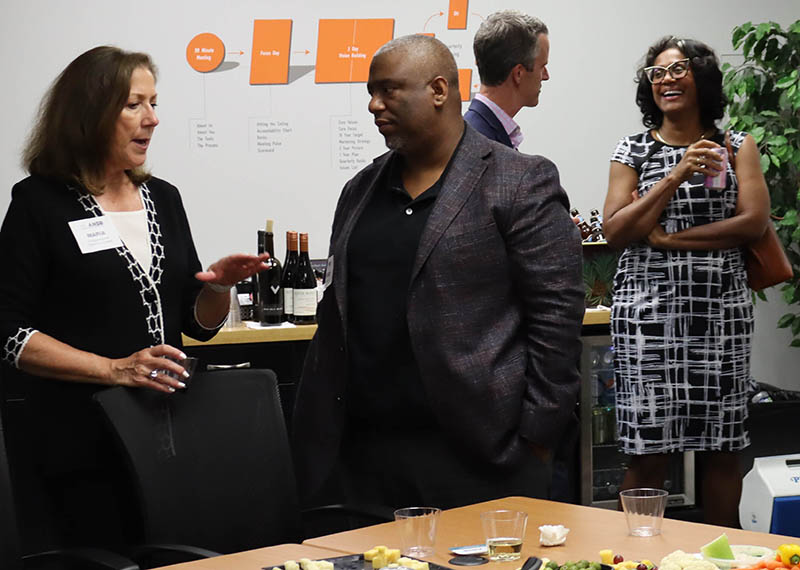 PIDC: Why is it important for business owners to build an advisory team and what steps should they take to do so?
Maria: Someone once said that an advisory team is like 'Miracle Gro for a business owner.'
As your business grows and matures, it can also become more complicated and more complex. If you as a business owner try to learn all the critical aspects of taxes, payroll, marketing, hiring, motivation, etc., you can find yourself buried in the details 24/7 and still overwhelmed. A Business Advisory Team will offer you guidance on your business and that will help you get out from under those daily issues that keep you from focusing on the big picture – your plans for the future growth of your company.
Creating an advisory team can be difficult. How do you find smart people with relevant experience that you'll need to help you steer your growing business? The Advisory Network for Small Business is your solution. ANSB will work with you to create an Advisory Team of seasoned executives and business owners who volunteer their time for a year to help you grow your business. ANSB will work with you to form a team of advisors representing the business disciplines and experience you need to grow your business.
PIDC: What primary resources does ANSB provide to help business owners and how can they take advantage of these resources, especially during this time of economic recovery?
Maria: The main resource ANSB provides is its talented pool of business advisors. With years of experience, these professionals have handled the ups and downs of the economy in their past and have still managed to be very successful in their roles as either a business owner, an entrepreneur, or a corporate executive. Our volunteer advisors cover nearly every aspect of business, from HR, marketing, operations, finance, legal, you name it.
Our team uses our networks to recruit four or five advisors with the talents and experience you need. You'll have an opportunity to interview these pros in advance to make sure they are a good fit for you and your needs. Of course, all of them will keep your information confidential and will have your success as their ultimate goal. There's a second resource that ANSB provides – its contacts and connections. Whether you're looking for accounting help, web design companies, key personnel needs, vendors, or suppliers, the advisors of ANSB are well connected and happy to share their contacts with you to help you succeed and prosper in your business.
PIDC: What has been your experience partnering with PIDC and in what ways can we mutually support one another even further to help business owners?
Maria: ANSB is the leading nonprofit program in our region to help businesses execute on their growth plans. ANSB, its board members, and its advisory teams have assisted many PIDC clients and graduates of Goldman Sachs 10,000 Small Businesses as they transform their businesses. Businesses that have benefitted from advisory teams are highly varied, including IT service businesses, leadership consulting businesses, Smith Flooring of Chester, PA (Kristin Smith, their president, will speak at PIDC's upcoming ANSB webinar on June 7), and Queenie's Pets in Mount Airy (a business featured in PIDC's previous ANSB webinar in March). Business owners develop their plans to grow and succeed, but those plans often need to draw on additional expertise to achieve success. That's where the Advisory Network for Small Business can play such a beneficial role to a business owner.
ANSB has expert advisors in our all-volunteer network and we are anxious to leverage our networks to help your business reach your goals and objectives. PIDC brings ANSB expertise and access to small businesses in the Philadelphia area via quarterly webinars and in-person events. These help Philadelphia's small business owners learn about how ANSB advisory teams can help them grow their businesses and how they can explore more opportunities. The recordings of the webinars are available to business owners on the PIDC resources webpage.
---
GET STARTED WITH ANSB
Visit ANSB's website, www.ANSB.org, to learn more about its business advisory teams, complete a preliminary application form on the site, view testimonials, and check out additional details on its process. ANSB is also looking for additional volunteers for its business advisory teams. To learn more, reach out to Therese Flaherty, the chair of the ANSB Client Recruiting Committee, at .
---
ATTEND AN INFO SESSION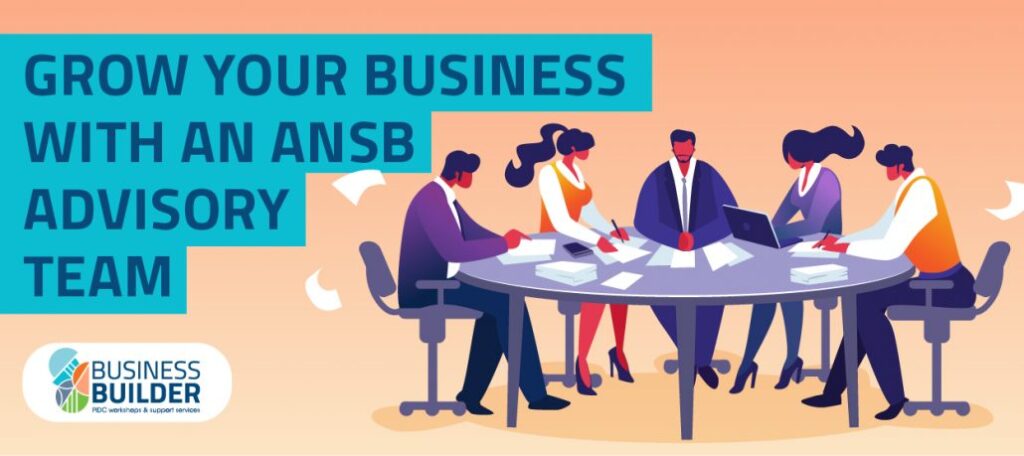 Grow Your Business With An ANSB Advisory Team
Wed, Jun 7, 2023
1:00 PM – 2:30 PM
Join PIDC and ANSB to find out how successful Philadelphia entrepreneurs used advisory boards to build a strong foundation and reposition their businesses for sustainable and profitable growth. Plus, learn how you can do the same with an advisory team of professional volunteers from ANSB.
This session will include:
Experienced professionals from the ANSB teams
Entrepreneurs who leveraged advisory teams to transform their businesses in 12 months
Q & A with ANSB team members and entrepreneurs