by PIDCphila
February 24, 2015
Ben Franklin Technology Partners invests in physical sciences, information technology and life sciences companies across Southeastern PA, six are from Philadelphia.

Companies approved for funding:
BioBots – Philadelphia County

Within 20 years, BioBots' 3D bioprinters will allow patients with organ failures to receive custom replacement organs built by and constructed out of their own cells. BioBots' 3D bioprinters will allow people to print living tissue and build with life.
BioBots is led by Danny Cabrera, CEO; and Ricardo Solorzano, CTO.
biobots.io
EnviroKure – Philadelphia County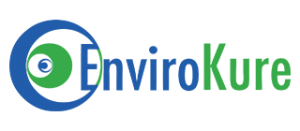 EnviroKure Inc. uses proprietary technology to produce liquid organic fertilizers. Their unique product upcycles chicken manure in a fully sustainable, highly efficient process to meet the needs of the fastest growing fertilizer markets in the United States – large-scale organic farming and natural turf management.
EnviroKure is led by Mark Lupke, CEO; Joseph Steck, COO; Sonia Nofziger Dasgupta, VP Commercial Strategy, and Lee McCreary, VP Finance.
envirokure.com
Fitly – Philadelphia County
Fitly is a Digital Health Accelerator company that is backed by Independence Blue Cross (IBC), Penn Medicine, Ben Franklin Technology Partners, DreamIt Ventures & The Science Center in Philadelphia. Fitly's mission is to empower anyone who needs to eat healthy by making cooking easy, delicious and affordable. This mission is fueled by Fitly's founder's personal story and desire to address one of the nation's biggest healthcare problems, poor nutrition.
Fitly is led by Founder & CEO, Anthony Ortiz; Co-Founder & Acting COO, Heidi Chapnick; and Co-Founder & CTO, Fawad Rafi.
fitly.com
LifeVest Health – Philadelphia County

LifeVest, the 401(k) for health, sits at the intersection of physical and financial health. Using evidence based science and behavioral economics, LifeVest motivates users to invest in their own wellbeing by rewarding users for learning about, tracking, and improving their health in a meaningful manner that yields quantifiable results.
LifeVest is led by founder and CEO, Jon Cooper; co-founder and CTO, Mike Logsdon, and CTO Mike Calhoun.
lifevesthealth.com
Livegenic – Philadelphia County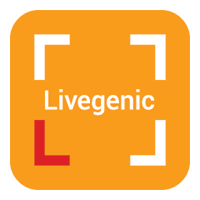 Livegenic delivers technology to enhance the customer service environment. It provides an easy way to gain a real-time video from the customer's point of view through something most customers already have, a smartphone. Livegenic helps organizations reduce support costs, improve customer and employee satisfaction, and minimize business-related risks.
Livegenic is led by two co-founders Alex Polyakov, CEO; and Olek Shestakov, COO.
livegenic.com
Sweet Note Bakery – Philadelphia County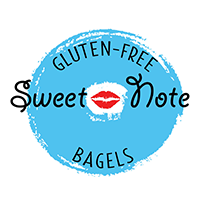 Sweet Note Bakery is a gluten-free and allergen free bagel manufacturer based in Manayunk.
The bakery is led by Michelle MacDonald, Founder and CEO; Alison Vandermay, VP of Operations; Brittany Nettles, VP of Sales; and Rache Borofsky Dorein, Director of Marketing.
sweetnotebakery.com