by PIDC
November 22, 2021
The Restart PHL Loan program provides flexible financing to small businesses (less than $5 million in annual revenue) to meet the needs related to reopening after COVID-19, and/or adapting business models to new conditions and opportunities.  Before you apply, here's what you need to know.
DETAILS
Loan Amount: $25,000 – $250,000

Interest rate: 0%

Term: Up to 5 years
PIDC'S RESTART PHL LOAN CAN HELP…
Support new revenue streams due to pivots in business models

Provide working capital

Purchase equipment

Support payroll, rent, and mortgage expenses

Increase inventory

Technology upgrades

Mobilization capital

Re-hiring and employee training
PRIORITIES
Funds will be targeted to historically disadvantaged businesses* and businesses located in high poverty and/or low-moderate income communities.
* Historically disadvantaged businesses are at least 51% owned and operated by persons who are Black, Hispanic, Native American, Asian, American, or Pacific Islander because they have traditionally been discriminated against and disadvantaged when seeking financial services and financial products.
SUCCESS STORIES
To-date PIDC has deployed 39 loans for $4.3M for businesses that need it most. Here are some of their stories.
Peacock Laboratories, Inc
Peacock Laboratories, Inc is an Asian-owned and family-owned manufacturing business that has been providing industry leadership in the development of new mirror product development and manufacturing technologies since 1930. The business used a Restart PHL Loan to purchase inventory and cover working capital needs of the company, including rent and utilities for its factory located in Philadelphia.
Wardlaw Fence
Wardlaw Fence is a Black-owned residential general contracting company that used a Restart PHL Loan to assist with payroll and other operating expenses for the next three months.
Kim's Family Haircut
Kim's Family Haircut is an Asian-owned hair, nails, and wax salon that used a Restart PHL Loan for working capital expenses, including payroll, utilities, the implementation of sanitation practices, and the purchase of personal protective equipment required during the pandemic.
Kim's Family Haircut
La Fortaleza Physical Therapy Centers
La Fortaleza Physical Therapy Centers is a physical therapy center with a bilingual staff (Spanish/English) and three different locations in Philadelphia that have served patients' rehabilitation needs since 1994. The business used a Restart PHL Loan to fund the cost of payroll expenses, personal protective equipment, and other working capital needs.
La Fortzleza Physical Therapy Centers
On the Goga
On the Goga is a woman-owned organizational wellbeing company that provides virtual employee wellbeing programs, human resources policy development, and leadership training and coaching. The Restart PHL Loan helped On the Goga fund updates and maintenance to its corporate website, which enabled a new subscription revenue stream. Funds also helped the business invest in employee training during Covid-19.
On the Goga
---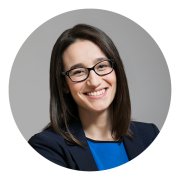 APPLY
Our loan officers are ready to personally assist you one-on-one during the application process. To get started, visit PIDCphila.com/restartPHL or contact PIDC's Heather Hanowitz at or 215.496.8020.