Event Details
Event Time
2:30 pm — 3:30 pm
Power Up Your Business is a free, neighborhood-based approach to support small business owners in Philadelphia—like you—by providing the tools you need to grow your business and help your community thrive.
PROGRAM
Power Up Your Business brings entrepreneurs and business owners together to learn from one another while providing the education and training to help you adapt to challenges and run your business efficiently. Participants will learn from experienced entrepreneurs through a peer-based learning model.
Through this 12-week, 36-hour program, you will:
Gain practical skills that can immediately be put into action

Learn how to create a business improvement plan 

Learn the foundations of small business management and other tools needed for a successful small businesses

Work with a team of experts that teach marketing, finance, human resources, operations, insurance, legal matters, and how to develop a tactical improvement plan

Receive coaching support from a business coach and financial coach
Power Up Your Business is a program offered by Community College of Philadelphia which has a strong history of helping small businesses. In the past six years alone, the college has helped nearly 400 small businesses grow their revenue and jobs, and it has provided counseling and resources to another 1,000 businesses. 
Join PIDC and Community College of Philadelphia as we host a series of information sessions to answer your questions about Power Up Your Business live and provide more information on how you can get involved with this innovative program. 
SPEAKERS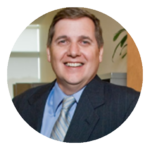 Christopher Hess
Coordinator
Power Up Your Business
Center for Small Business Education, Growth, and Training
REGISTER NOW
Register here to receive your unique Zoom webinar join link.
Networking and announcements start at 2:15 PM
Program begins at 2:30 PM
TO AVOID ZOOM LOGIN ISSUES
To access the workshop, please AUTHENTICATE by first logging in to Zoom using the same email address you used to register for the workshop, then click your link to join. If you need assistance, call PIDC at 215.496.8020.
For security purposes, everyone must have a registered Zoom account to access PIDC's workshops. If you do not have one, sign up for a free Zoom account.